Bilingual in the Big Apple: Puerto Rican Education Activism and the Fight for Bilingual-Bicultural Education
When:
Thursday, June 18, 2020, 5:00pm
This event has passed.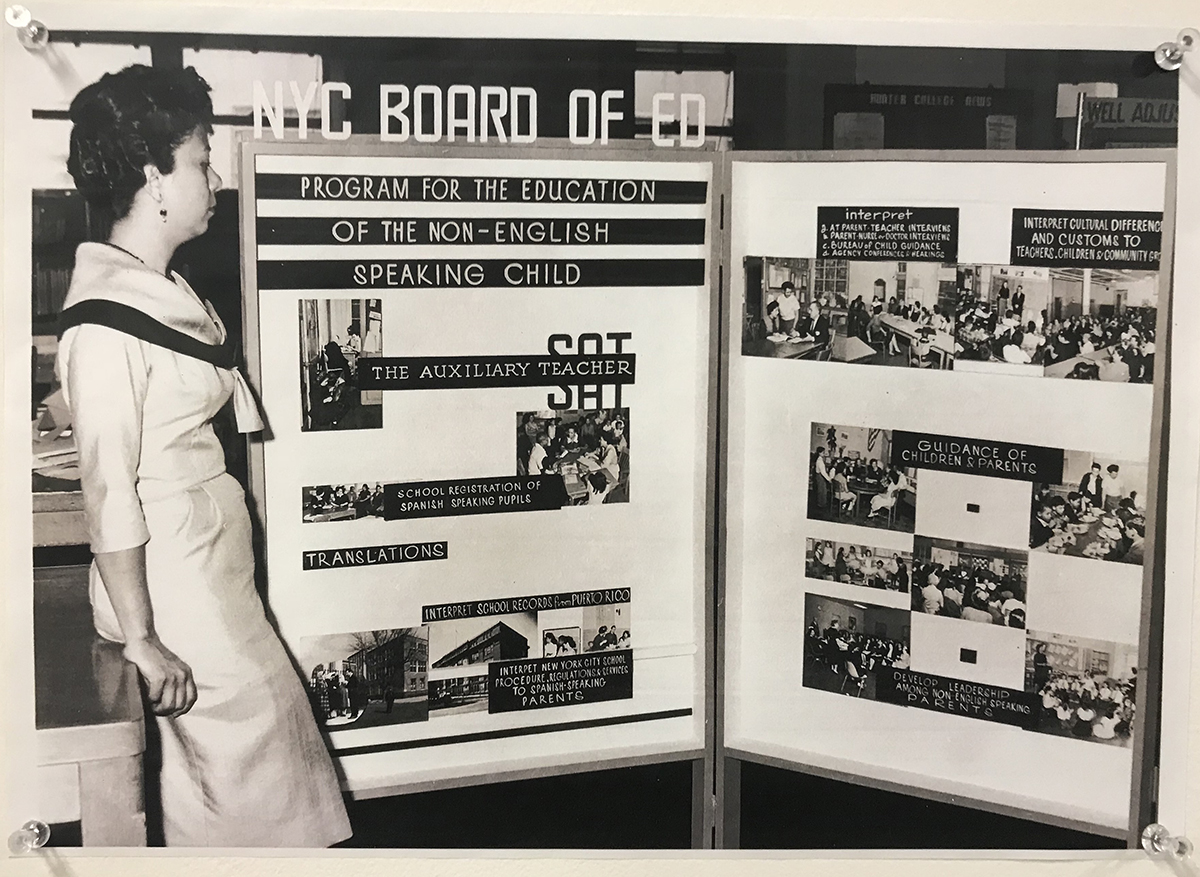 How did Puerto Rican New Yorkers help the city's public schools go from English-only to proudly polyglot? 
Join Andrew W. Mellon Foundation Predoctoral Fellow Lauren Lefty as she discusses the long path to securing the right to bilingual and bicultural education in the nation's most linguistically diverse city.  
By tracing the activism of Puerto Rican parents, students, teachers, and politicians, this talk will link the history of bilingual education in New York to the fight for sovereignty and full citizenship in the Caribbean and place it in conversation with discussions surrounding culturally responsive-sustaining (CR-SE) education today.     
This event is geared towards educators but is open to all with interest in the topic.  
Educators will learn about digital resources from the Museum's exhibitions to support their students' learning online. Eligible participants will receive a CTLE certificate for 1.5 hours of professional development.   
This lecture will be broadcast via Zoom; participants will need an internet-accessible device with audio capability to attend. The Zoom link will be emailed to participants the day prior to their session.  
This free lecture will take place on June 18th, 5-6:30pm.  
Use the "Register" link above to sign up. 
1.5 CTLE Hours 
Supporters
The Museum is grateful to The Andrew W. Mellon Foundation, which supports a Predoctoral Fellowship Program in History Education. 
The Frederick A.O. Schwarz Education Center is endowed by grants from The Thompson Family Foundation Fund, the F.A.O. Schwarz Family Foundation, the William Randolph Hearst Endowment, and other generous donors.