Behind the Scenes @ The New York Times
When:
Wednesday, September 28, 2022, 6:30pm
This event has passed.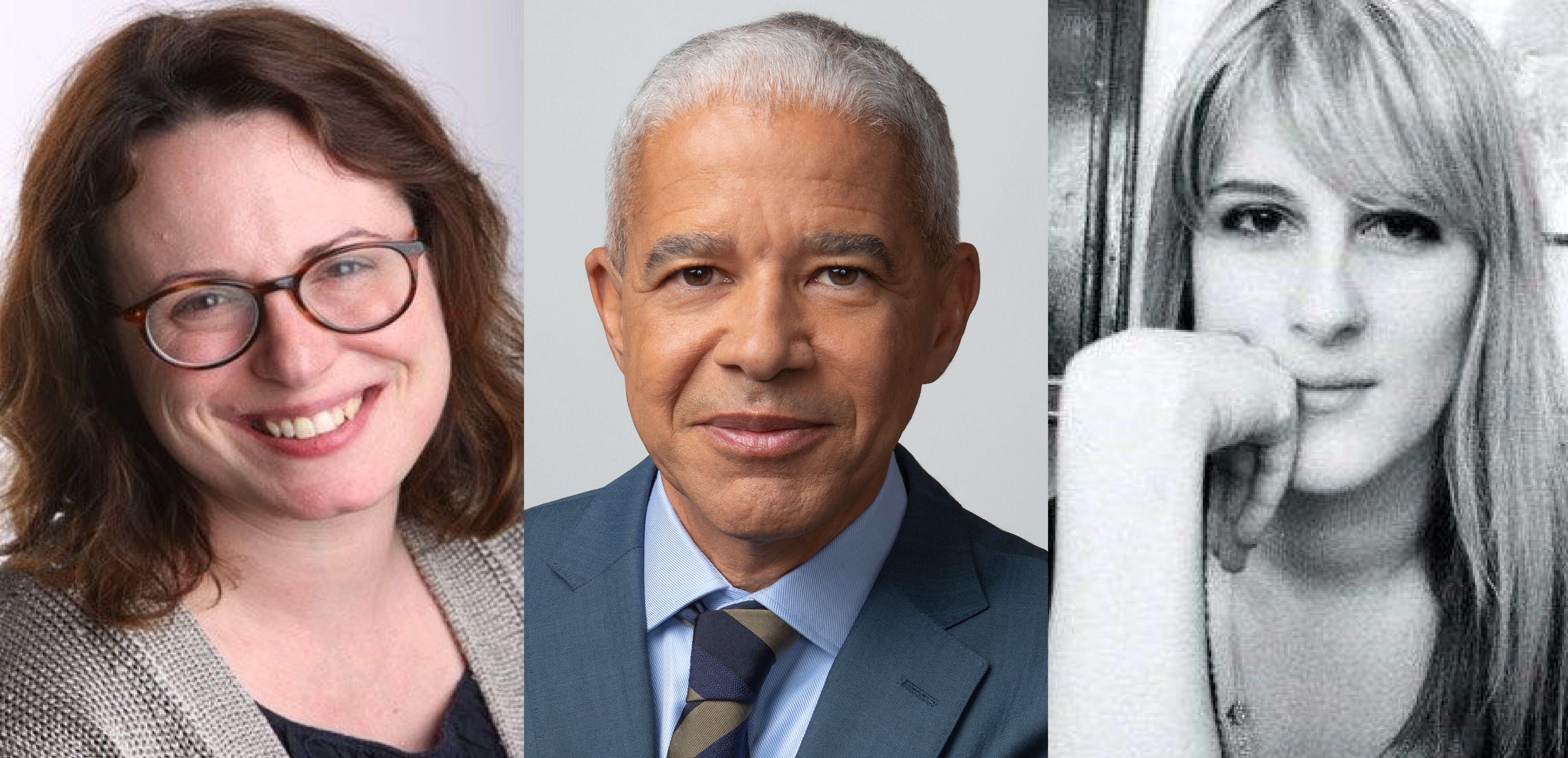 New York Times reporter Sarah Maslin Nir leads a conversation with her colleagues Marc Lacey and Maggie Haberman about what it takes to produce "The Daily Miracle" in the digital era. They will discuss how social media and the pressures of a digital-driven 24 hour news cycle influence the reporting, editing, and, not least, the physical production of the daily paper. What are the challenges for long-form investigative journalism in our high-speed digital age?
This program accompanies our new exhibition, Analog City: NYC B.C. (Before Computers), which will be open for viewing before and after the program. A wine reception will follow the talk. 
About the Speakers:
Maggie Haberman is a White House correspondent who joined The New York Times in 2015 and was part of a team that won a Pulitzer Prize in 2018 for reporting on Donald Trump's advisers and their connections to Russia. Before joining The Times as a campaign correspondent, Ms. Haberman worked as a political reporter at Politico, from 2010 to 2015. She previously worked at other publications, including The New York Post and The New York Daily News. She was a finalist for the Mirror Awards, with Glenn Thrush, for the 2014 profile "What Is Hillary Clinton Afraid Of?" Her new book, Confidence Man: The Making of Donald Trump and the Breaking of America will be released by Penguin Press on October 4th, 2022.
Marc Lacey is the managing editor of The New York Times. In two decades at The Times, he also served as assistant managing editor, national editor, weekend editor, deputy foreign editor and a correspondent based in Washington, Nairobi, Mexico City and Phoenix. Previously, he worked at the Los Angeles Times, Buffalo News and Washington Post. He participated in coverage of the Los Angeles riots in 1992 and the Northridge earthquake in 1994, both of which won Pulitzer Prizes for spot news reporting. A graduate of Cornell, he started in journalism at the Cornell Daily Sun, where he was editor-in-chief.
Sarah Maslin Nir is a staff reporter for The New York Times. Nir was a Finalist for the 2016 Pulitzer Prize for "Unvarnished," her more than yearlong investigation into New York City's nail salon industry that documented the exploitative labor practices and health issues manicurists face. Before becoming a staff reporter, Nir freelanced for eleven sections of the paper, traveling to the Alaskan wilderness in search of people who prefer to live in isolation, and to post-earthquake Haiti. She began as the New York Times's nightlife columnist, covering 252 parties in 18 months, and continued on to a career that has taken her from covering kidnappings by terrorists in Benin, West Africa, to wildfires in California, and everything in between. A born and raised Manhattanite, she is the author of Horse Crazy (Simon & Schuster, 2021).

Event Logistics (subject to change based on NYC regulations):
Please contact programs@mcny.org with any questions or ticketing issues.
All sales are final; refunds not permitted. Exchanges and credit for future programs only. Programs and dates may be subject to change. The Museum of the City of New York reserves the right to refuse admission to latecomers. 
Partners
Analog City is made possible in part by Elizabeth R. Miller and James G. Dinan, the Achelis and Bodman Foundation, and the Lily Auchincloss Foundation.