Analog City Holiday Group Experience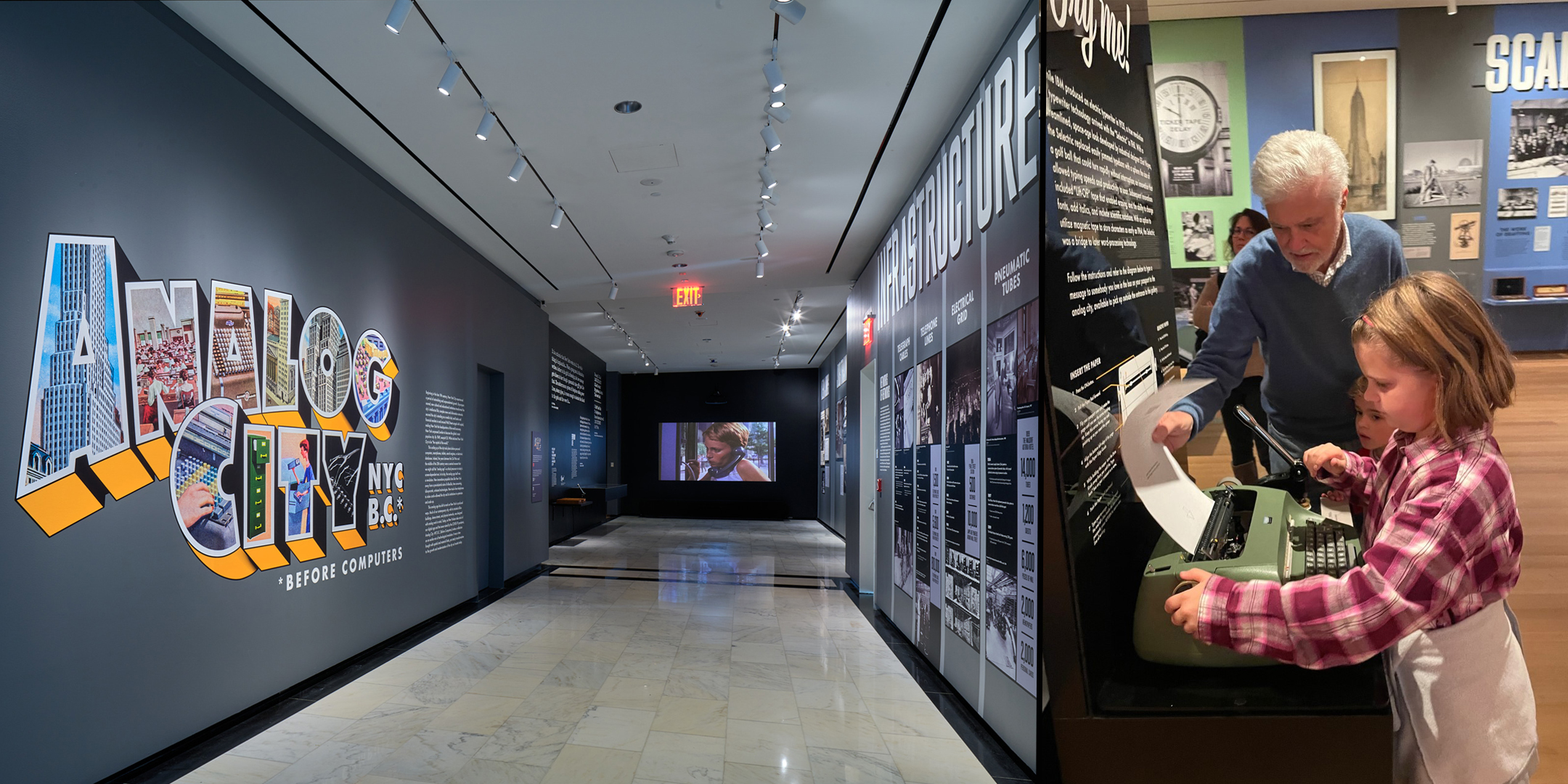 An electric, typewriter, a rotary telephone, a microfiche viewer, a heavy filing cabinet… To some adults, these are technologies they used and trigger special nostalgia. To kids, these are puzzling devices for adults to explain or to have fun trying to figure out.
During the holidays, we invite adults and kids alike to enjoy a guided Group Experience of Analog City: NYC B.C. (Before Computers)
Learn about a vast array of analog tools that thousands of New Yorkers used from 1870 to 1970, whether to access information at NYC libraries, print massive quantities of daily newspapers, enable rapid trading on Wall Street, or design the city's iconic skyscrapers. Enjoy getting your Analog City Passport fully stamped when you interact with these technologies from the past!
Reserve your spots for our Analog City Group Experience, offered at a special holiday rate of $25 per guest (normally $35)
Accessibility: Assistive listening devices are available and our auditorium wheelchair lift can accommodate manual and motorized wheelchairs (max. capacity 500 lbs). Please contact the Museum at 917.492.3333 or info@mcny.org with any questions.