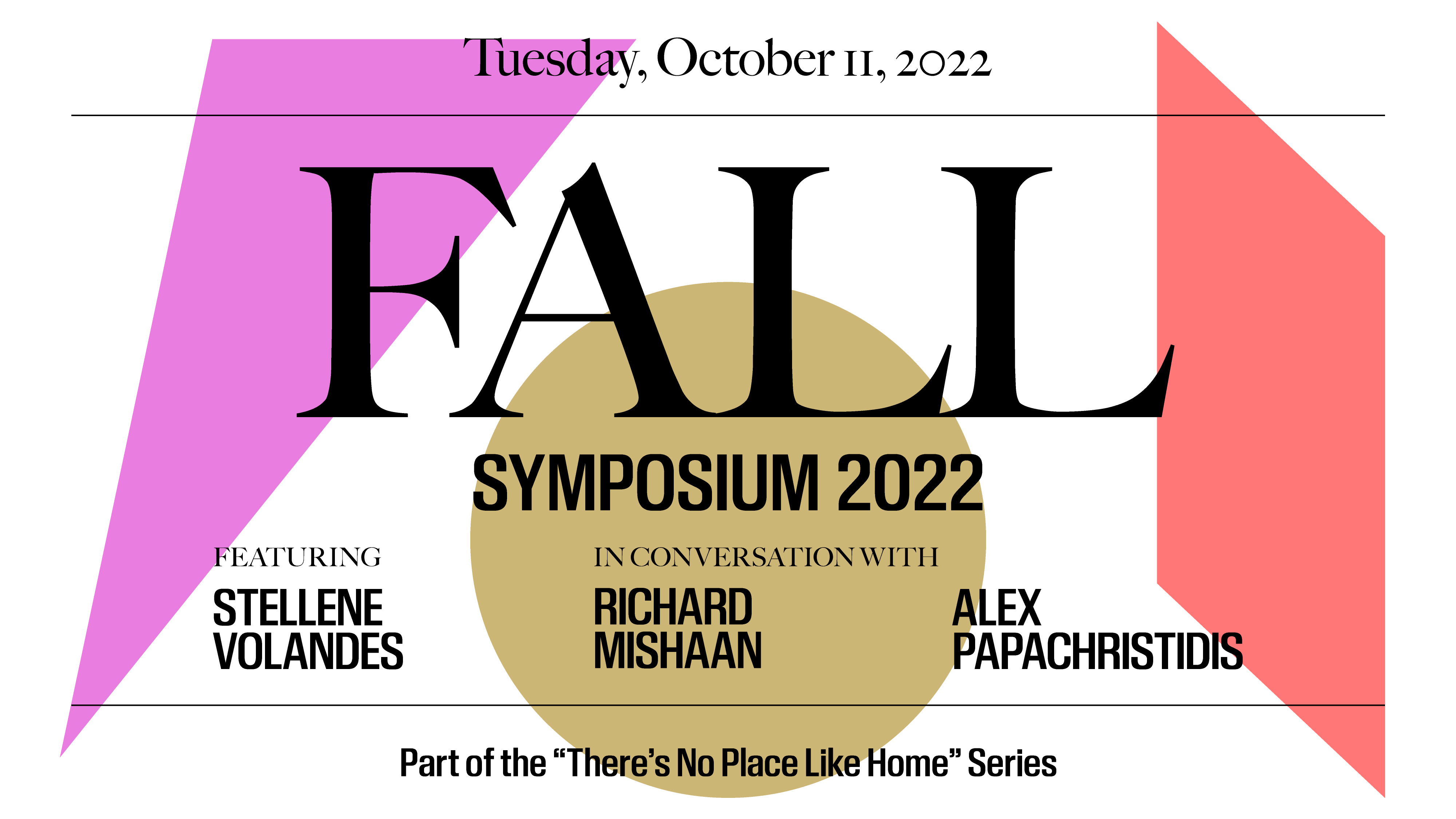 In New York City, there are 8 million ideas of what makes a house a home – but only a select few have the vision to create some of the most unique and inspiring home designs in the world. MCNY's second annual Fall Symposium will feature a morning reception of bubbles & brunch followed by a look inside some of New York's greatest apartments. Stellene Volandes and interior designers Richard Mishaan and Alex Papachristidis will take a deep dive into answering the question "How to be an interior designer in NYC?".

This kickoff to the three-part series "There's No Place like Home: Conversations On New York Design" is not to be missed! "There's No Place like Home" is sponsored by Fiduciary Trust International.
Tuesday, October 11, 2022
11:00 a.m.   Bubbles & Brunch Reception with Book Signing
12:00 p.m.   Symposium

Museum of the City of New York
1220 Fifth Avenue at 103rd Street

PURCHASE TICKETS
---



ABOUT THE SPEAKERS


 
STELLENE VOLANDES
Editor-in-Chief of Town & Country

Stellene Volandes is the Editor-in-Chief of Town & Country and the Editorial Director of Elle Decor. She is the author of Jeweler: Masters, Mavericks, and Visionaries of Modern Design (2016) and Jewels That Made History (2020). Before her appointment at Town & Country, Volandes had been style director at the magazine since March 2012, shaping the fashion and society features each month in a role that gave her a significant hand in developing the magazine's journalistic range and stable of contributors. Prior to being named style director, she served as jewelry accessories director since April 2011. Previously to that, Volandes was style editor for Departures magazine, where she assigned and edited all fashion and jewelry features, having held increasingly senior roles since 2003. Volandes is a graduate of Vassar College, with a Master's degree in English and Comparative Literature from Columbia University.
RICHARD MISHAAN
Principal/Owner of Richard Mishaan Design

Born in Colombia, Richard Mishaan attended Columbia University School of Architecture and began his career apprenticing for Philip Johnson. His firm, Richard Mishaan Design, has been creating interiors for residential, hospitality, and commercial clients for 30 years. He designs furniture for Theodore Alexander and lighting for Visual Comfort. His work has been featured in numerous design publications and is the subject of his three books, Modern Luxury, Artfully Modern: Interiors, and Architecture and Interiors.
ALEX PAPACHRISTIDIS
Principal/Owner of Alex Papachristidis Interiors

Alex Papachristidis founded Manhattan-based Alex Papachristidis Interiors in 1987. Since then, he has established himself as one of the foremost tastemakers in the design world—named to Architectural Digest's AD100 and lauded for his tabletop business, Everyday Elegance, with partner Lisa McCarthy. His work has been published in such shelter publications as Architectural Digest, Veranda, and Elle Decor, and in his two Rizzoli books, The Age of Elegance and The Elegant Life. 
---



TICKETS

Underwriter Package   $5,000
   •  Ten (10) tickets for seating in the Ronay Menschel Auditorium for the Symposium
   •  Prominent listing in the program  
   •  25% off book purchases for package purchaser and guests 
   •  A complimentary Museum Sustainer membership for package purchaser

Benefactor Package   $2,500
   •  Eight (8) tickets for seating in the Ronay Menschel Auditorium for the Symposium
   •  Prominent listing in the program  
   •  10% off book purchases for package purchaser and guests 
   •  A complimentary Museum Dual membership for package purchaser

Partner Package   $1,000
   •  Four (4) tickets for seating in the Ronay Menschel Auditorium for the Symposium
   •  Prominent listing in the program  
   •  10% off book purchases for package purchaser
   •  A complimentary Museum Individual membership for package purchaser

Patron Ticket   $500
   •  One (1) ticket for seating in the Ronay Menschel Auditorium for the Symposium
   •  Listing in the program  

Associate Ticket   $250
   •  One (1) ticket for seating in the Frederick A. O. Schwarz Classroom for simulcast viewing of the Symposium
   •  Listing in the program  

Junior Ticket   $150
   •  Only available for guests under 35 years old
   •  One (1) ticket for seating in the Frederick A. O. Schwarz Classroom for simulcast viewing of the Symposium
   •  Listing in the program
---



ABOUT THE FALL SYMPOSIUM

Known to many as the "city of dreams," New York City attracts millions of people who are looking to make it in their respective industries. The Fall Symposium looks at the grit and determination it takes to succeed in the capital of the world by looking at a different industry each year and setting out to answer "How to Be a ____ in NYC?"

PAST SPEAKERS
Isaac Mizrahi • Clint Ramos • Alex Vadukul
---

FOR MORE INFORMATION, PLEASE CONTACT: 
   ● Jackie Zirman, Director of Special Events, at jzirman@mcny.org or 917.492.3414
   ● Samantha Fleck, Associate Director of Special Events, at sfleck@mcny.org or 917.492.3443