Through a Different Lens
Stanley Kubrick Photographs
May 3, 2018 - January 6, 2019

Back to Past Exhibitions
Explore a formative phase in the career of one of the 20th century's most renowned motion picture directors.
Stanley Kubrick was just 17 when he sold his first photograph to the pictorial magazine Look in 1945. In his photographs, many unpublished, Kubrick trained the camera on his native city, drawing inspiration from the nightclubs, street scenes, and sporting events that made up his first assignments, and capturing the pathos of ordinary life with a sophistication that belied his young age. Through a Different Lens: Stanley Kubrick Photographs features more than 120 photographs by Kubrick from the Museum's Look magazine archive, along with vintage Look magazines in which many of the photographs were published. Through a Different Lens evokes the grit, glamor, and resilience of New York City, while telling the story of how a young amateur photographer from the Bronx took his first steps toward becoming one of the most important and influential film directors of the twentieth century.
---
PROSPECTUS: (full-spread) (pages)
PRESS
TOUR
Museum of the City of New York, New York: May 2, 2018 – January 6, 2018

Skirball Cultural Center, Los Angeles: October 17, 2019 – March 8, 2020

Musée des Beaux-arts Le Locle, Switzerland: October 23, 2020 – January 31, 2021

Finnish Museum of Photography, Helsinki, Finland: April 29, 2021 – August 20, 2021

Maggazino delle Idee, Trieste, Italy: October 2, 2021 – January 14, 2022

Fundação D. Luís I, Cascais, Portugal: February 26, 2022 – May 22, 2022
Email travelingexhibitions@mcny.org for information about hosting the exhibition at your museum, or to join our traveling exhibitions mailing list.
Stanley Kubrick for "Look" Magazine. "Rosemary Williams, Show Girl," 1949. Courtesy of SK Film Archives/Museum of the City of New York.
Sponsors
Through a Different Lens: Stanley Kubrick Photographs is made possible in part by Ann G. Tenenbaum and Thomas H. Lee, Nancy and Mitchell Steir, The Hilaria and Alec Baldwin Foundation, The Andrew and Marina Lewin Foundation, The Robert Mapplethorpe Foundation, Daryl Brown Uber/William E. Weiss Foundation, and George A. Kellner.
This exhibition is organized by the Museum of the City of New York in collaboration with SK Film Archives LLC.
In-Depth Stories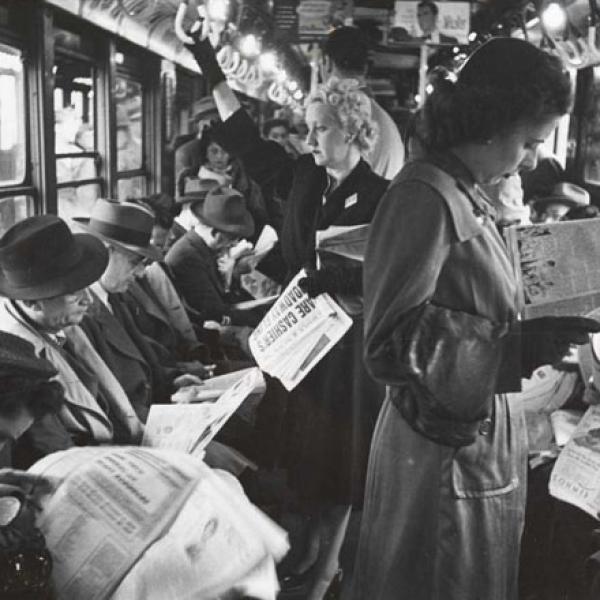 As most New Yorkers know, the subway system is the lifeline of New York City. In 1946, Stanley Kubrick set out to capture the story of New York City's subway commuters.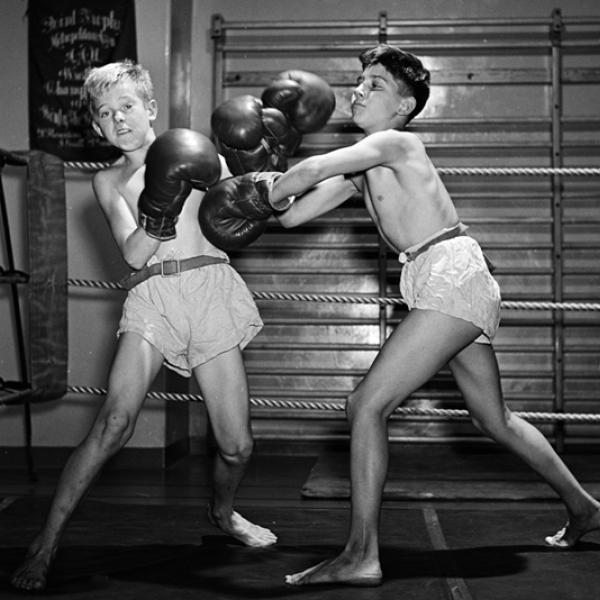 Stanley Kubrick's 1947 pictorial of Mickey, a 12-year-old boy from Brooklyn who shines shoes for 10 cents a pop.