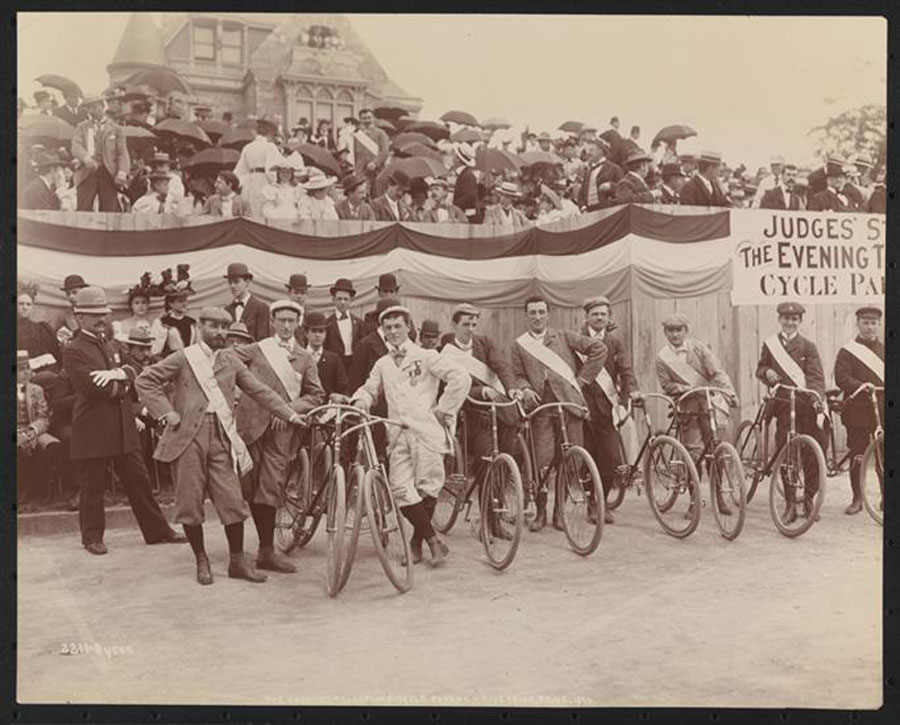 Visit the exhibition Cycling in the City: A 200-Year History to explore cycling cultures in the city, past and present. Then design a bracelet from recycled bike materials that represents your borough. This program will be done in partnership with BikeNYC through their Recycle-A-Bicycle Program.
Registration suggested, but not required.
Family and Community Engagement Programs are made possible in part by the Milton and Sally Avery Arts Foundation; Sy Syms Foundation; Lone Pine Foundation; and Louis Wiley, Jr.

The Frederick A.O. Schwarz Education Center is endowed by grants from The Thompson Family Foundation Fund, the F.A.O. Schwarz Family Foundation, the William Randolph Hearst Endowment, and other generous donors.