City as Canvas: Live Session with Daze, Artist and Graffiti Writer
When:
Tuesday, September 1, 2020, 11:00am
This event has passed.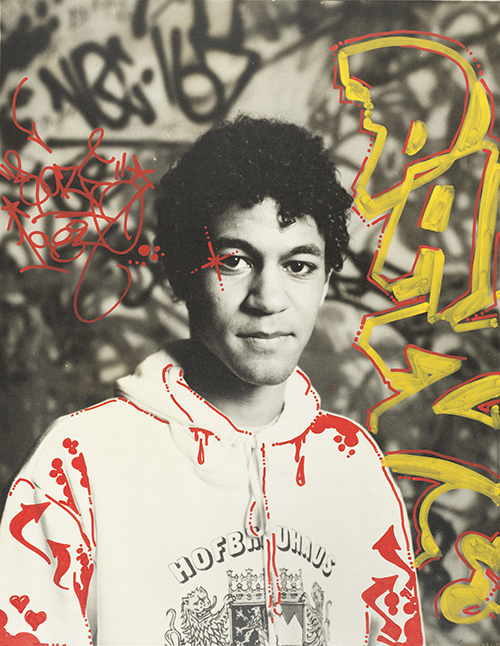 Meet Daze, a prolific artist regarded as one of the most acclaimed graffiti writers of his time.
In this video, Daze shares stories about painting New York City subway cars in the 1970s as a student at the High School of Art and Design and discusses his recent work in painting, sculpture, and public art. Viewers will also see original works from the Museum's Martin Wong graffiti art collection.
Create! Jump to minutes 47–57 to participate in the artist-led drawing activity and design your own pieces. All you need is paper and a pencil!
Students are invited to submit photos of artwork created after a MCNY Kids Create virtual program to be considered for a student gallery of work on the Museum of the City of New York's website. To send in a submission, please fill out the Student Artwork Permission Form and email a signed copy to schoolprograms@mcny.org along with a digital image of the student's artwork. 
Recommended for ages 7 and older. All ages are welcome. Sessions are intergenerational and family members are encouraged to join and participate together.  
Supporters
Education programs in conjunction with City as Canvas were made possible by a grant from the Keith Haring Foundation Inc.
Family and Community Engagement Programs are made possible in part by the Margaret S. Ogden and Stephen A. Ogden Memorial Fund, Milton and Sally Avery Arts Foundation, Sy Syms Foundation, and the Frank J. Antun Foundation. 
The Frederick A.O. Schwarz Education Center is endowed by grants from The Thompson Family Foundation Fund, the F.A.O. Schwarz Family Foundation, the William Randolph Hearst Endowment, and other generous donors.  
City as Canvas: Live Session with Daze, Artist and Graffiti Writer
Meet Daze, a prolific artist regarded as one of the most acclaimed graffiti writers of his time. Daze will share stories about painting New York City subway cars in the 1970s as a student at the High School of Art and Design, and discuss his recent work i