Past Event: Moonlight & Movies | Behind the Summer of Soul
When:
Thursday, November 11, 2021, 6:30pm
This event has passed.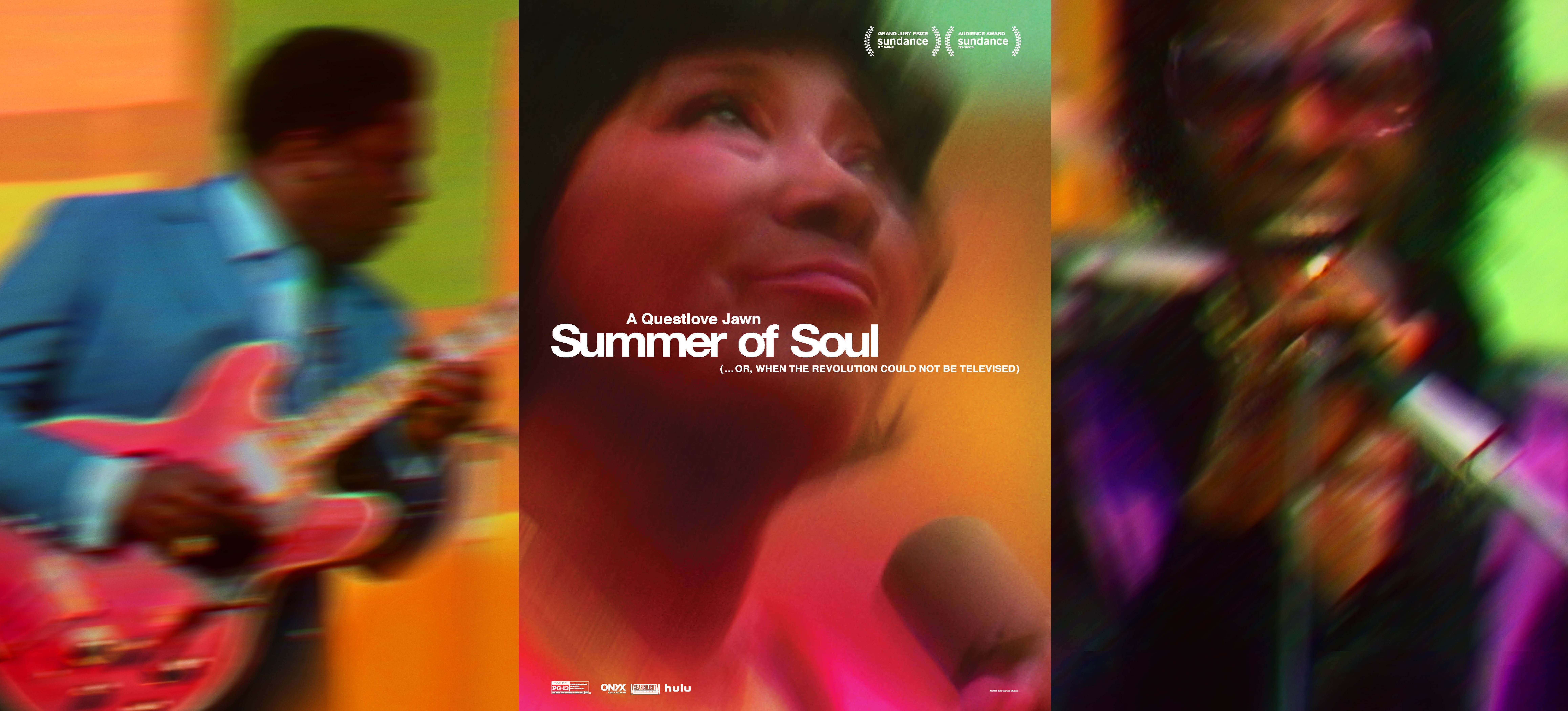 The recent celebrated documentary Summer of Soul (...Or, When The Revolution Could Not Be Televised) directed by Ahmir "Questlove" Thompson features the legendary 1969 Harlem Cultural Festival. Join us an exclusive behind-the-scenes discussion led by New York Times contributing critic Salamishah Tillet about the making of the film, and the story of the 1969 festival and its continuing resonance today. Panelists include singers and original festival performers Marilyn McCoo and Billy Davis Jr. of 5th Dimension; one of the film's producers, Joseph Patel; executive producers Jon Kamen and Dave Sirulnick; and festival attendee Dorinda Drake.  
This program will take place in-person in Ronay Menschel Hall (Ground Floor), with Marilyn McCoo, Billy Davis Jr., and Joseph Patel participating virtually via Zoom. The conversation will also be recorded and posted to the Museum's Facebook and YouTube channels after the event. An in-person screening of Summer of Soul will follow in February! 
This program is presented in partnership with RadicalMedia. 
About the Speakers: 
Billy Davis Jr. and Marilyn McCoo have enjoyed tremendous success through the years as recording artists, performers, and authors. They have received 7 Grammy Awards and earned 15 gold and 3 platinum records, and enjoyed starring roles on television and stage. They have performed to sold-out concerts around the world. They are currently celebrating 40 years in the entertainment business with a musical tribute to the hits and productions that have made up their multi-faceted careers. 
Dorinda Drake attended the historic Harlem Cultural Festival in 1969. She was 19 at the time. Dorinda went on to become a political consultant and to travel the world including one of her favorite places: Turks and Caicos.
Jon Kamen, Chairman and CEO of RadicalMedia, has created one of the world's leading producers of premium content across all media platforms. With over 175 film and television credits to his name, Jon's artistic vision has been the force behind many Oscar®, Emmy®, Grammy® Golden Globe and Peabody Award®-winning and nominated titles. Kamen's recent producer credits include Summer of Soul, the filmed versions of Hamilton and American Utopia, American Portrait, Jeffrey Epstein: Filthy Rich, and History Channel's mini-series, GRANT. Kamen is a recipient of a Grammy, the 2018 IFP Gotham Awards, Mayor Bloomberg's "Made in NY" Award and the Smithsonian's National Design Award. He currently serves as a Vice Chair of the board of trustees for Rhode Island School of Design, The Museum of the Moving Image, and Mr. Holland's Opus Foundation.  
Joseph Patel is an award-winning Producer, Director, and Writer on documentaries and short films. He recently produced the feature documentary, Summer of Soul (...Or, When The Revolution Could Not Be Televised), directed by Ahmir 'Questlove' Thompson, winner of both the Grand Jury Prize and Audience Award for US Documentary at the 2021 Sundance Film Festival. Patel began his career as a music & culture journalist. He has produced and directed television and digital content for MTV News & Docs and Vice Media; and later served as Head of Creative Content at The Fader and Vevo.  
Dave Sirulnick is President of Entertainment at RadicalMedia and an award-winning producer. Sirulnick has served as creative executive producer on a wide range of RadicalMedia projects including: Summer of Soul; the filmed versions of Hamilton, American Utopia, and Oh, Hello; Hamilton's America; GRANT; Bobby Kennedy for President; My Next Guest Needs No Introduction with David Letterman; Lebron James More Than an Athlete; and PBS American Portrait. Prior to joining RadicalMedia, Sirulnick served as Executive Vice President of News, Docs & Production at MTV. During his 28-year tenure at MTV, Dave created and/or developed, and led some of the channel's leading and longest-running television series. Dave also executive produced MTV's annual Video Music Awards for sixteen years and two Super Bowl halftime shows. Additionally, Sirulnick helmed the creation of award-winning music documentaries for the network that featured the likes of superstars such as Miley Cyrus, Kanye West, Lady Gaga, Drake, Ed Sheeran, Nicki Minaj, and Demi Lovato.
Salamishah Tillet is the Henry Rutgers Professor of African American Studies and Creative Writing and the Director of Express Newark at Rutgers University-Newark. She is a contributing critic-at-large for The New York Times, and the author of Sites of Slavery: Citizenship and Racial Democracy in the Post-Civil Rights Imagination and the recent book, In Search of The Color Purple: The Story of An American Masterpiece. She is currently working on a book on the civil rights icon Nina Simone for which she received the Whiting Foundation Creative Non-Fiction grant in 2020, and the cultural history of the Me Too movement for which she was awarded the Andrew Carnegie Fellowship in 2021. She is the co-host and coproducer of "Because of Anita," a four-part podcast that explores the meaning of Anita Hill's testimony -- thirty years ago -- and its ongoing legacy today. 
About the Film: 
In his acclaimed debut as a filmmaker, Ahmir "Questlove" Thompson presents a powerful and transporting documentary—part music film, part historical record created around an epic event that celebrated Black history, culture and fashion. Over the course of six weeks in the summer of 1969, just one hundred miles south of Woodstock, The Harlem Cultural Festival was filmed in Mount Morris Park (now Marcus Garvey Park). The footage was largely forgotten–until now. SUMMER OF SOUL shines a light on the importance of history to our spiritual well-being and stands as a testament to the healing power of music during times of unrest, both past and present. The feature includes concert performances by Stevie Wonder, Nina Simone, Sly & the Family Stone, Gladys Knight & the Pips, Mahalia Jackson, B.B. King, The 5th Dimension, and more. 
SUMMER OF SOUL premiered at the Sundance Film Festival, where it won both the Grand Jury Prize and Audience Award. It is streaming on Hulu in conjunction with Disney General Entertainment's Onyx Collective; Searchlight Pictures released it theatrically.
Watch the Trailer:
Event Logistics (subject to changed based on NYC regulations):
Please enter through the Museum's main entrance on Fifth Avenue 
Proof of vaccination and face masks are required to attend.
Please check our "Plan Your Visit" page for important information to ensure a safe and enjoyable experience for all attendees!
Please contact programs@mcny.org with any questions or ticketing issues.
Partners
Moonlight & Movies is made possible in part by Sophia and Peter J. Volandes.
This program is presented in partnership with RadicalMedia.