Romeo and Juliet, a love story in pictures
Tuesday, October 29, 2013 by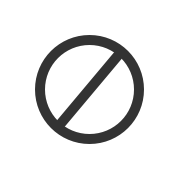 It has been called the greatest love story of all time.  Even those who disagree can acknowledge that in the over 400 years since it was first performed, Romeo and Juliet has become one of the most well-known love stories in the world. Indeed, the tragic tale of forbidden love wasn't original when William Shakespeare first put quill to page. The Bard borrowed liberally from classical stories and contemporary poems. Yet, it is his version that endures. The play was a Broadway staple in the early half of the 20th century, but a new production this fall is the first in over 25 years. The 36th Broadway production of Romeo and Juliet is currently playing at the Richard Rodgers Theatre, and with an Off-Broadway production by the Classic Stage Company and a new film version in movie theaters, it is easier than ever to get your R+J fix. I'm taking the opportunity to revisit the romance with a pictorial re-telling from the Museum's collection.
It begins like any love story could today, at a party. (Technically the play begins with a brawl, and when we first see Romeo, he's mooning over someone else. Scholars be warned, I gloss over some bits.) Romeo Montague and his friends sneak into a party thrown by his family's sworn enemy, the Capulets. Love strikes Romeo when he sees Juliet Capulet across a crowded room. Not knowing who she is, he proceeds to woo her. The scene below comes from the 1940 Broadway production starring real life off-stage lovers Vivien Leigh and Laurence Olivier.
Juliet is won by the wooing, but very soon after they each discover who the other is. What comes next is Act II, scene ii, a.k.a. the "balcony scene." It is later that same night when Juliet daydreams out loud on her balcony about the object of her infatuation. Romeo, overhearing her, reveals himself and they both profess their love. The scene is so famously associated with young love it is often lampooned such as in the comedic sketch from DeWolf Hopper and Marshall P. Wilder pictured below.
Juliet is called in from her balcony but promises to send a messenger to Romeo the next day. Romeo meets with his friend Friar Laurence to tell of his love and arrange to marry Juliet.  Juliet's nurse, her messenger, finds Romeo later that day, and after a bawdy encounter with Romeo's friend Mercutio, is able to have a heart-to-heart with him.
When her nurse returns, Juliet is able to coax the message out of her. The scene is played for comedy with the old nurse complaining about the wear and tear of the journey and the youthful Juliet impatient for news.
First comes love, then comes marriage. Juliet meets Romeo at Friar Laurence's cell to be shrived and married.
(Okay, I cheated a little here. The above picture is from the original Broadway production of West Side Story. My only defense is that it is based on Romeo and Juliet and is arguably the best musical ever made.) Their bliss is short lived. Before the sun sets on their marriage, Romeo's friend Mercutio gets into a fight with Juliet's cousin Tybalt with tragic consequences.
Romeo comes between them, but in doing so allows Tybalt to deliver a death blow to his friend. After Mercutio dies, an incensed Romeo chases after Tybalt. The following photograph is from the 1968 Shakespeare in the Park production starring a young Martin Sheen as Romeo.
Romeo slays Tybalt and is banished from the city. He and Juliet are able to spend one night as husband and wife before he leaves. Below is an image of the good-bye from what today would be considered a strange pairing. Sisters Charlotte and Susan Cushman played Romeo and Juliet respectively to popular acclaim in the mid-19th century. Charlotte Cushman was one of the most respected actresses of her day, and also played Hamlet.
Acting on advice from Friar Laurence, the couple decide to wait an interval before announcing the marriage and bringing Romeo back. The Capulets throw a wrench in the works in the form of Paris, an eligible young bachelor. Faced with impending marriage to Paris and bigamy, Juliet looks to Friar Laurence for rescue. He devises a simple plan. Juliet will drink a potion to appear dead, the Friar will send for Romeo who, once he arrives, will awaken Juliet and they can live happily ever after. Easy, right?
And of course, everything goes terribly wrong. Friar Laurence's messenger is too late, Romeo thinks Juliet is really dead. He arrives at her tomb, drinks a potion and actually kills himself. Juliet awakens, sees Romeo dead and uses his dagger to stab herself. Terribly, terribly wrong.
The image that Shakespeare leaves us with is the reconciling of the two families.  The Montagues and Capulets hear the full tale of their children's love and resolve to end their feud. For never was there a story of more woe than this of Juliet and her Romeo. Don't believe me? Go see for yourself.