I Spy: A journey of discovery through photography
Friday, January 27, 2017 by
Here at the Museum's Frederick A.O. Schwarz Education Center we facilitate programs that encourage students, educators, and adults to dive deeper into our city, exploring the unique contemporary issues we face as New Yorkers, and the complexity of how the decisions we make today impact our future. Courses like I Spy NY are created for students to learn about the history of New York City, using our photography collection as inspiration, while also learning the art of photography under the guidance of a professional photographer.
It's a unique opportunity for kids to go behind the scenes and explore the archives, learning how museum professionals make decisions about what to collect, how to safeguard the collection, and about the history of photography through images in the Museum's collection that are not currently on view to the public.
For example, students might study an 1880 Robert L. Bracklow image to learn about tintypes, a form of photography popular in the 1860s and 1870s. We explain how this historical process works - by creating a direct positive on a thin sheet of metal coated with a dark lacquer. The coated metal plate is used as the backing of the photographic emulsion. And why should the kids care? Because today, tintypes have come back as a novelty object used by artists and photography enthusiasts alike.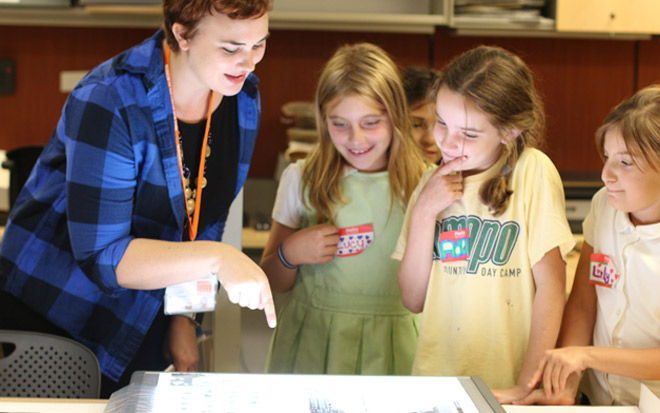 Fall 2015 after school participants looking at photographs with their instructor, Liz Arenberg. Museum of the City of New York, 2016.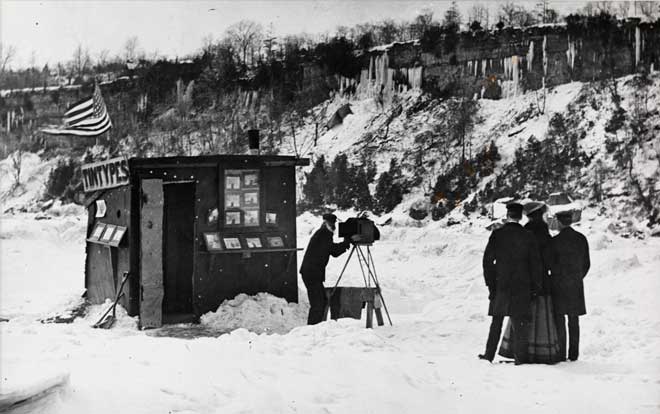 Photographer taking a portrait outside of a tintypes booth in the snow, 1880. Robert L. Bracklow, Museum of the City of New York, 93.91.272.
After a tour of the Collection the kids grab a digital camera and are ready to explore New York City's backyard – Central Park. From an educator's perspective, we see a range of responses from students, and witness our budding photographers express their unique points of view. José, an eighth-grader from a recent after-school class, aimed to capture a peaceful moment because, as he put it, you feel "more relaxed in the Park."
Whereas 8-year-old Willa discovered the park as a sanctuary for animals and captured the wildlife that populates the Harlem Meer. Students learn about the natural resources that Lenape people co-existed with, Dutch settlers profited from, and which of those natural elements remain in the Park today.
Our goal is to have students consider the city's multi-faceted landscape, so in addition to visiting Central Park and thinking about the role of nature in our lives, we also head downtown for a field trip to the Brooklyn Bridge. Here we encourage students to consider the history and engineering of the bridge, and the important role of water in the development of our city, while also giving them the opportunity to capture the city skyline from afar, emulating the work of photographers like Berenice Abbott.
As 7th-grader Lizbeth says, taking pictures at the Brooklyn Bridge was her "favorite class because there were many points of view you could take pictures from."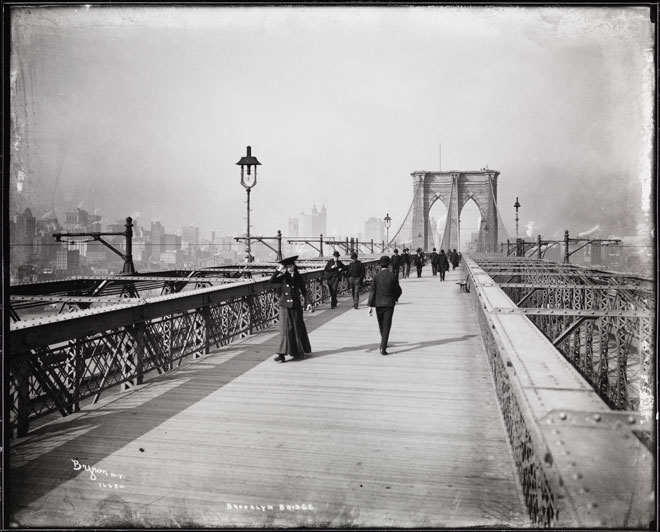 Arthur Vitols, Byron Company. Brooklyn Bridge, 1903. Museum of the City of New York, 93.1.3.472.
Photo by Zaira Santos, Age 13. A View from the Bridge, Brooklyn Bridge, New York, 2016.
But what is New York without its people? As the kids turn their cameras on each other they discover who they are as New Yorkers. Through interviews, they work to capture the inner spirit of their classmates during a portrait workshop. They draw inspiration from the portraits of artists in our collection such as Jacob Riis and Mel Rosenthal, who sought to capture the daily lives of all New Yorkers with authenticity and humility. 
"
My favorite style of photography is portraiture because I like to take pictures of people in action and people posing for the camera.

"
Olivia, I Spy participant, age 7
As an educator, the portrait workshop often brings some of our most shy students out of their shells. The opportunity to shine as individuals is an important exercise as they develop their identities as photographers, and New Yorkers.
"
You could express your partner's feelings through those pictures.

"
Lizbeth, reflecting on her favorite part of the workshop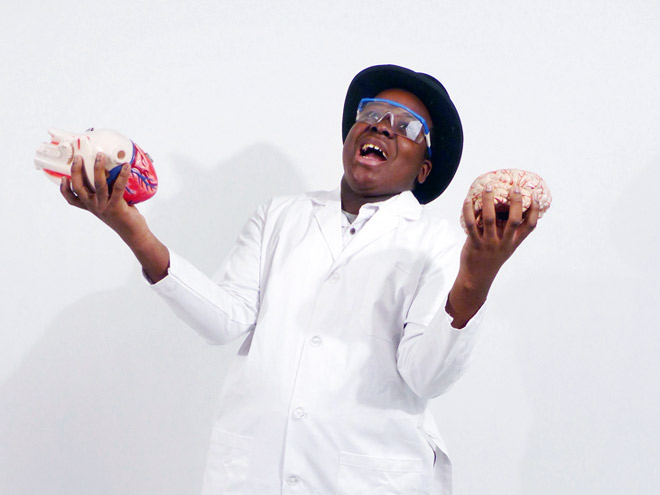 Photo by Olivia Loe, Age 7. 'Genius at Work', Museum of the City of New York, New York, 2016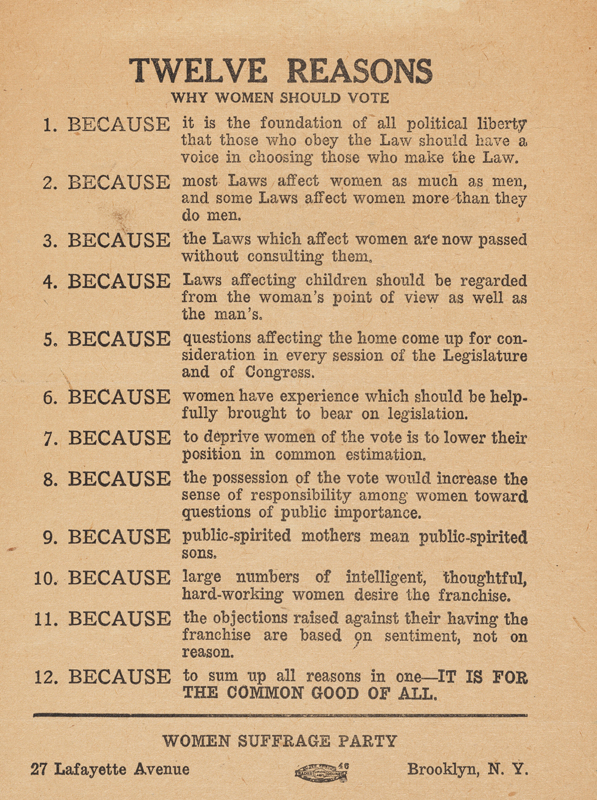 Photo by Anthony Ramirez, Age 13. 'Muhaha!' Museum of the City of New York, New York, 2015
After exploring the galleries, the behind-the-scenes workings of the Museum, and the city's historic sites, students are able to display their new skills and knowledge through a final, edited, professionally printed image. For camps, students walk away with a printed image of their best work from the week. For after-school students, their final photo hangs on the walls of the Museum in a program installation for other students, teachers, and the general public to learn from, be inspired by, and admire.
"
It was a beautiful experience to see my final picture on the wall.

"
Geneci, I Spy participant
Watching students uncover the power of the image is an exhilarating experience as an educator. For youngsters who are inundated with images, we offer a deeper more focused experience, where students can learn the importance of the photo as a primary source and historical document, as well as the practice and art of photography.
Take a look at recent work produced by our talented students!