On and Off Broadway: The Show Must Go On
Tuesday, January 25, 2022
Broadway first announced it was shutting down due to Covid on March 12, 2020. At the time, I was putting on a new musical of my own in a tiny theater on 36th Street (so close to Broadway, and yet so far). In the days leading up to the shutdown, our own production debated what to do, how seriously to take the threat, and whether to close or ride it out - whatever "it" was. We had all worked so hard for so long, years of writing and rewriting, months of planning, weeks of rehearsal and assembling and building, and finally - at long last - we were just beginning to share this brand new, never-before-seen show with audiences. Did we really have to close? Maybe the storm would pass? Maybe lots of hand sanitizer would do the trick?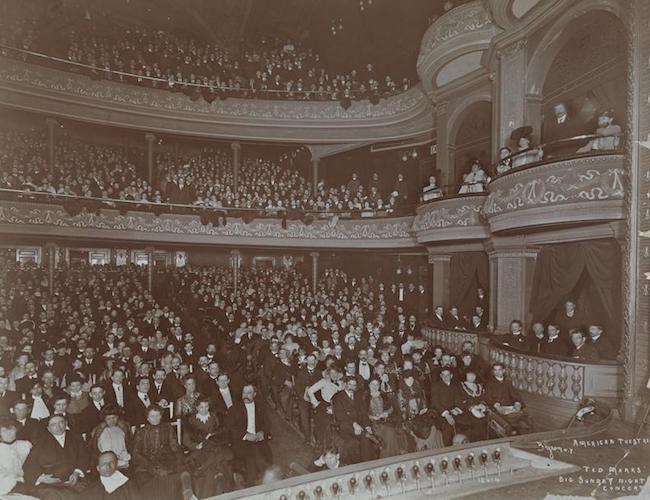 Byron Company (New York, N.Y.). American Theatre, Ted Marks' Big Sunday Night Concert. ca. 1901–1902. Museum of the City of New York. 93.1.1.274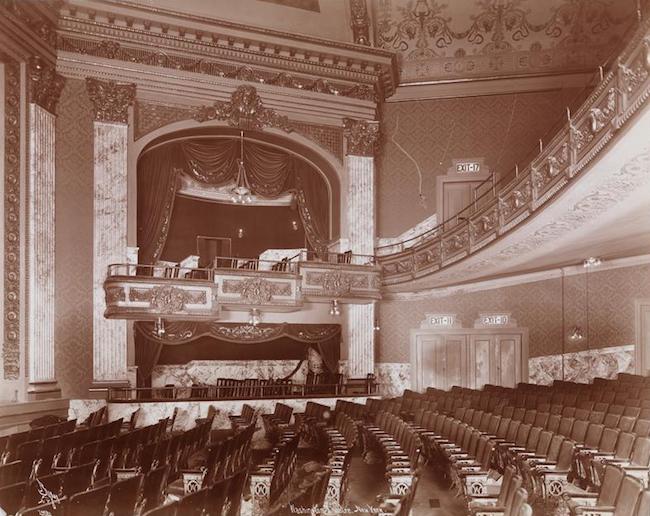 Byron Company (New York, N.Y.). Theatre, Washington, Amsterdam Ave. & 149th Street, Interiors. ca. 1910. Museum of the City of New York. 93.1.1.15673
Opening a new show is an exhilarating, terrifying experience. As a creator, you can't help but love and believe in what you've made. You hope others will feel the same, but you never really know. I've opened shows I suspected would bomb that turned out to be a hit, and I've opened shows I thought would kill that died the worst of theatrical deaths. But we were cautiously optimistic about this one. The direction was sharp, the cast was brilliant, and the few audiences we had were enthusiastic! A director once told me, to listen to the audience at intermission (or, in our case, after the curtain call). If there's chatter, you're golden. If there's quiet, things probably aren't working. With our show, there was plenty of chatter.
Our first preview was Thursday, March 5th, 2020, and by the next Thursday, the show was humming along. Most of the hundred thousand glitches you discover in rehearsal, tech, and previews had been worked out, the performances were settling in—all systems were go. But there was also the news from China, Washington State, the cruise lines, and the NBA. Then we read about an usher who worked Broadway houses testing positive. Broadway shut down the next day. Taking their cue, almost all the Off and Off-Off-Broadway theaters in New York City shut down as well, including ours. And, until recently, our set remained as we left it in that tiny, darkened theater on 36th Street, frozen in time, waiting for the moment we could turn the lights back on again.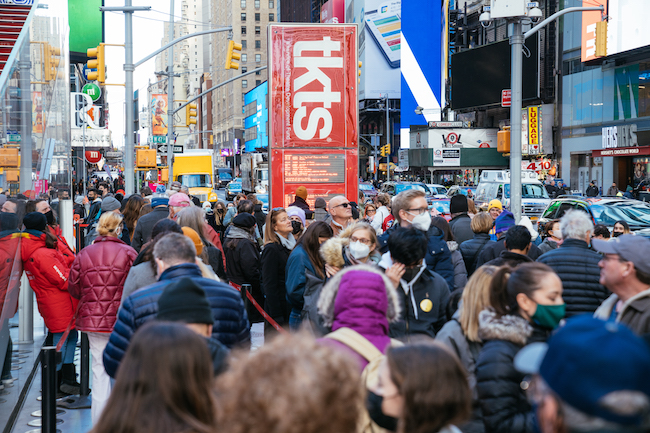 Asya Gorovits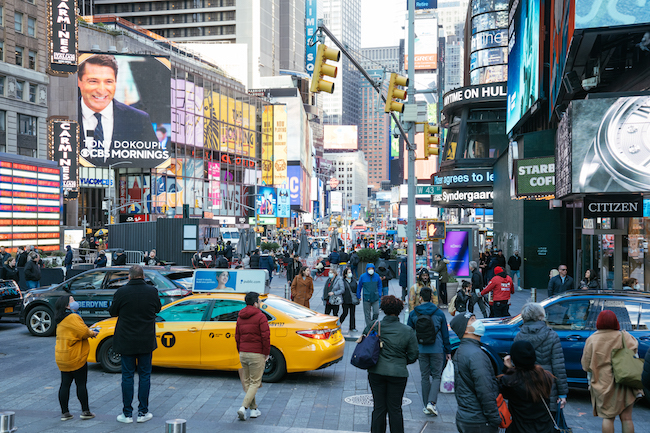 Asya Gorovits
No event has so threatened the cultural life of New York City as has Covid. 9/11 was its own particular kind of tragedy, but even 9/11 doesn't really come close to what we have faced, and have yet to face. Some theaters have closed for good. Many theater people have moved away, possibly for good as well. But after all that's happened, and may yet happen, we're donning our masks and presenting our vaccine cards and stepping into theaters and onto stages again. Theater is coming back, however tentatively, at least for now. As John Steinbeck once wrote,
"The theater is the only institution in the world which has been dying for four thousand years and has never succumbed." And as long as there are people who are driven by the exhilaration and terror of opening shows, and audiences moved by the potential joy of seeing those shows, there will be theater. So here's to our perpetually dying institution, such as it is, and all the institutions that help make our city so alive.
---
BIO: GREG KOTIS is the author of many plays and musicals including Urinetown (Book/Lyrics) for which he won an Obie and two Tony™ Awards, I Am Nobody, The Truth About Santa, The Sting (Lyrics), Lunchtime, Give the People What They Want, Michael von Siebenburg Melts Through the Floorboards, Yeast Nation (Book/Lyrics), Pig Farm, Eat the Taste, and Jobey and Katherine. His work has been produced and developed in theaters across the country and around the world, including Actors Theatre of Louisville, American Conservatory Theater, American Theater Company, The Apollo (West End), The Brick, the Eugene O'Neill National Theater Conference, The Geva Center, Goodspeed Musicals, Henry Miller's Theatre (Broadway), Manhattan Theatre Club, New York Stage and Film, New Line Theatre, The Old Globe, Perseverance Theatre, Roundabout Theatre Company, Soho Rep, South Coast Rep, The Saint James (Off West End), The Tank, and Village Theatre, among others. Future projects include ZM, an original musical about teenaged fast-food workers trying to survive a zombie plague. Greg co-founded Theater of The Apes with his wife Ayun Halliday (www.theater-of-the-apes.com), and is a member of the Neo-Futurists, the Cardiff Giant Theater Company, ASCAP, and the Dramatists Guild. He grew up in Wellfleet, Massachusetts, lives in New York City, and is the proud father of India and Milo.