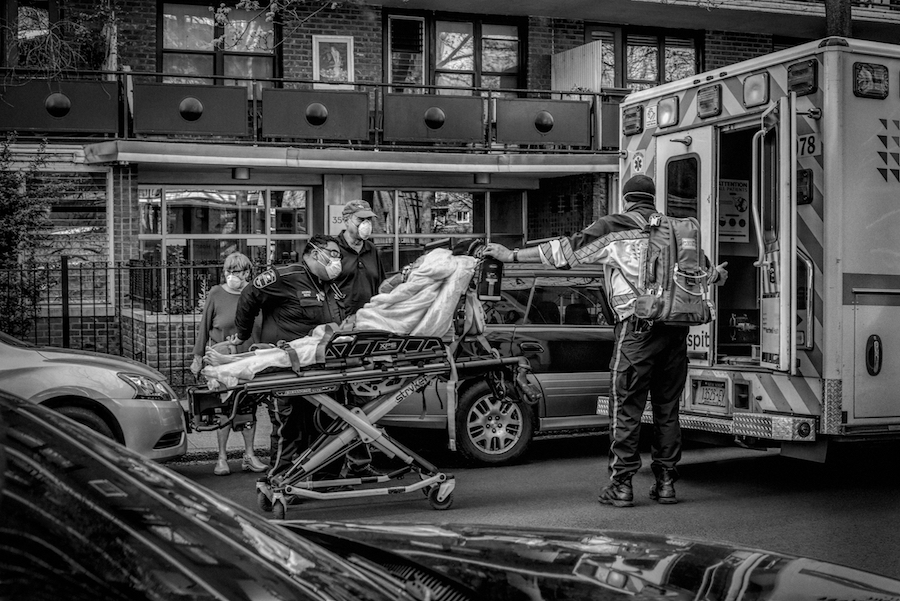 Healthcare Crisis
For New York City's healthcare community, COVID-19 brought challenges not seen since the early days of the AIDS crisis in the 1980s. As a highly contagious, airborne illness, COVID required creativity and detailed protocols in order to ramp up a program for testing and treatment. As New York City faced down the virus at the peak of the pandemic's first wave in April, healthcare workers met the challenge with determination and a spirit of innovation.
Explore the exhibition—return to all themes or return to the online exhibition.
 
---
Adapting: A Visit to the Doctor

Alan Rosenberg 
August 10, 2020 
Promised gift of Alan Rosenberg, TCN2020.180.
The donor explains, "Adapting: A Visit to the Doctor was born in the spring as the virus and fear spread, and a safe visit to the doctor required the organization of a military campaign, something that I could never accomplish without a well-organized list—or a "choreography," as a friend called it.  
"The doctor visits we faced filled me with fear. My husband was much calmer, but then again, he always is. Canceling was not an option as these visits included tests that he had to have every year since his cardiac surgery.   
"From assembling all the safety gear to getting into the car to go to the doctor, to the doctor visit itself and then getting back into the car—I tried to think of everything that would keep us safe. (Not sure they keep us totally safe but they make us feel like we have some control.) Beyond exhausted when we got home (upon entering we took our shoes off and left them outside, then put all our clothes directly into the washing machine), a box of Mallomars awaited us at the kitchen table. Two naked guys eating the quintessential New York nosh is a personal image from this pandemic that I will not forget.    
"Now that I have had some time to take a breath, I guess this was all about feeling that I had some control over a totally uncontrollable situation—and at the time, that made me feel better." 
 
---

Ansel Oommen and Jieru Chen 
Undated 
Courtesy of the photographers 
Photographer Ansel Oommen writes, "This picture gives a glimpse of a world that very few get to see and even fewer get to truly understand. Oftentimes, clinical laboratory technologists are out of sight, and as a result, out of mind in the public realm, even though we are just as impacted by this pandemic as our other colleagues in healthcare. The paradox of being a technologist is that our patients are physically present (through their samples), but not entirely and they are psychologically present (when we view their charts or call their providers), but not entirely either.  
"Despite this ambiguousness, when dealing with hundreds of samples per day and viewing the results before everyone else, we feel the brewing storm looming over the horizon just the same. There is a strange sense of heaviness in the air that lingers after we release results. In a split second, we know that countless lives will be changed. Yet, amidst the strange climate we all find ourselves in, somewhere in the atmosphere, there is also a sense of solidarity and purpose. Behind the thick cover of clouds, there is still light and we must all work together to find our own sunrise in the upcoming darkness." 
 
---
[Regina Perez receives a COVID test] 
Barbara Kancelbaum 
August 12, 2020 
Courtesy Henry Street Settlement
The lender explains, "At a time when testing was not easily accessible, the Henry Street Settlement, one of New York City's oldest and largest social service agencies, was approached by the organization CORE (Community Organized Relief Effort, founded by the actor Sean Penn), to organize several testing pop-ups on the Lower East Side.  
"One sweltering August day, the team set up in front of Henry Street's Abrons Arts Center—and as so often happened during 2020—a long line formed. Regina Perez stepped up to take a COVID-19 test at a pop-up site on Grand Street. Whereas some people might have preferred privacy at that moment, Perez—who had several years earlier run a Henry Street Settlement afterschool program based in a local school—knew that her photo might encourage others to get tested. Perez explained, 'I'm always happy to help. Henry Street to me is my second home.'  
"At the start of the pandemic, hearing of profound needs from the community, the organization jumped into action in other ways: creating new food pantries; expanding delivered meals to homebound seniors and families in its four homeless shelters; providing emergency cash assistance; launching the Henry Street Helpline; and modifying its employment, education, arts, and health and wellness programs to serve the most vulnerable children and families. The COVID testing pop-up fits squarely into Henry Street's mantra: 'In times of need, act.'" 
 
---
"and then there was death..." 

Mitchell Hartman 
April 11, 2020 
Courtesy of the photographer 
The photographer recalls, "When the COVID-19 Pandemic hit New York City, I did what I always do: got out into the streets to take pictures of how my fellow New Yorkers live their public lives. I live in Queens, not far from the infamous Elmhurst Hospital, so this wasn't such an easy decision. I grabbed my Leica and Zeiss lens and went out to document how people were dealing with the crisis and the wearing of masks, here in Queens.    
"This was April, and if you remember we were still in 'lockdown' but I ventured out, the streets were quiet with only essential workers out and about, racing to and from their jobs, not really stopping or waiting around, everyone was scared. Sirens filled the silence, racing throughout the neighborhood. Sometimes there were two, sometimes three sirens crying out and you prayed you didn't know where they were going. 
"Unfortunately, as I rounded the corner to go to the street to my apartment, there was one, lights flashing, announcing there was danger. I was across the street from my apartment building. The gurney rolled out, my neighbor crying as the EMT crew worked hard but knew there was no hope, you could see it in their eyes and then there was death..." 
 
---
[A medical worker holds a phone for a dying patient] 

Lillian Espinoza 
April 7, 2020 
Courtesy the Mount Sinai Health System, Aufses Archives 

The photographer explains, "During the COVID-19 pandemic the patients were isolated and had no visitors. The loneliness, fear, and at times confusion the patients felt by being isolated and the stress the families had over not being able to see their loved ones caused great stress and suffering. Here a nurse holds up a phone so a daughter could communicate with her elderly mother, alleviating her loneliness by providing reassurance and all her love via FaceTime.  
"FaceTime provided the patients and their families with the connection they so much long for during this critical time of their lives. This was the only avenue we had to address the social isolation and to relieve the families' stress over not being able to visit their loved ones. The families were very grateful especially because most of our population were geriatric and couldn't dial a phone or communicate without assistance." 
 
---

Aventec Life Systems 
2019 
Collection of the Mount Sinai Health System

Mount Sinai explains, "During the early days of the epidemic, in March and April, ventilators were in short supply and hard to obtain, and there was a real fear that hospitals would run out of ventilators and. As COVID patients surged, the need for emergency ventilators grew pressing.  
"The medical teams experimented on several different machines to find workable substitutes to medical ventilators, including adapting ventilators to be used for two people at a time, as well as modifying sleep apnea machines and anesthesia equipment. Mount Sinai even tested a new ventilator created by NASA so that it could be used on patients. 
"This was a time when medical staff, hospitals, and scientists were faced with an unknown virus on a scale beyond anything they had ever experienced. There was fear, but also a determination—that New York determination—to DO something, to figure it out. Teams of scientists and doctors and staff from multiple areas came together to puzzle out what they knew, what they had at hand, and what they could do. Creating more ventilators—and sharing that knowledge with other hospitals—was just one critical step in fighting the virus.   
"These improvised devices were adapted as emergency ventilators for COVID patient surging. They continue to be part of our arsenal of ventilators for emergency situations such as COVID, or any type, or surge emergency response."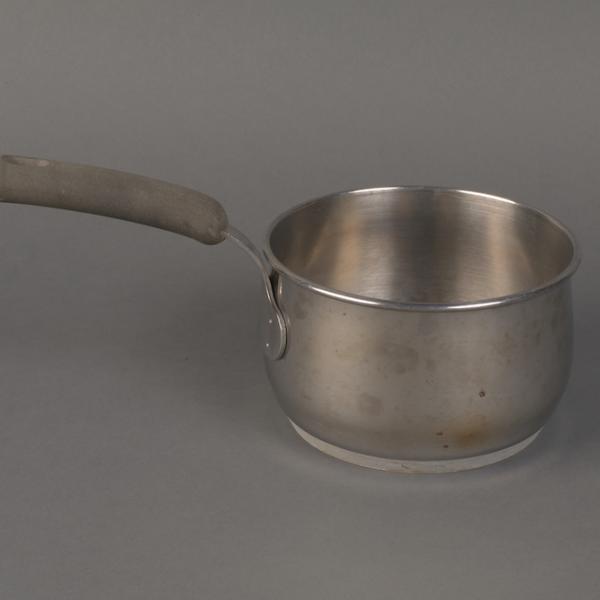 Clapping and banging pots at 7 p.m. became a way to thank essential workers for their service and sacrifices.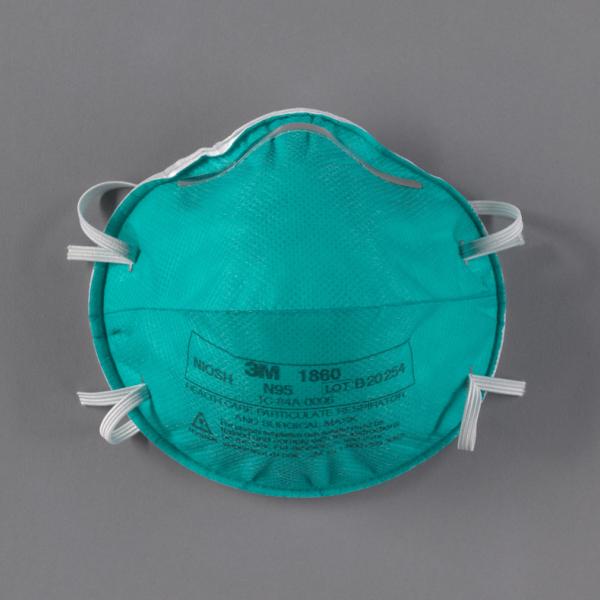 Wearing a mask became an opportunity for personal expression – whether in the form of levity or as a message of protest.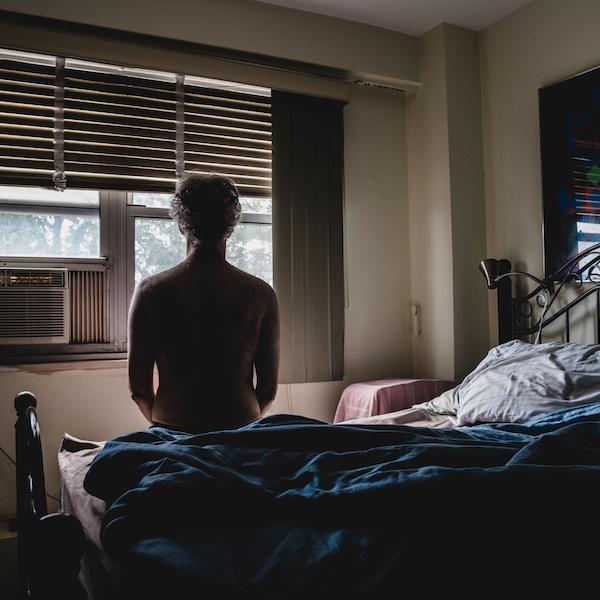 For the first time in the city's modern history, isolation became a constant for millions of gregarious New Yorkers.