Marian Anderson: A Digital Installation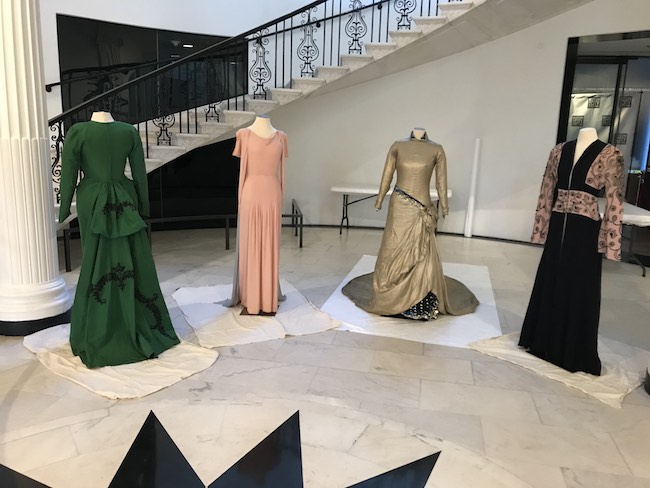 A Woman of Many Firsts...
Marian Anderson was an acclaimed contralto singer whose music brought people together. She achieved many firsts throughout her career: the first Black woman to sing at the Metropolitan Opera in 1955; the first African American to perform at an inauguration in 1957; and the only person known to have performed at two inaugural ceremonies when she sang again at Kennedy's swearing-in in 1961. Though she did not refer to herself as an activist during her lifetime, she broke barriers—from her unprecedented integrated outdoor concert at the Lincoln Memorial in 1939, which 75,000 people attended, to attending the March on Washington for Jobs and Freedom in 1963, where she was the only woman who performed or spoke.
Exploring her career, the Museum of the City of New York has created a digital installation to examine, photograph, and digitize a collection of 12 of her garments—11 concert gowns and one coat that date from the early 1930s to the late 1950s—that were donated to the Museum in 1993 by Bette Midler to help preserve the singer's legacy as both a venerated classical vocalist and a symbol of progress in the advancement of civil rights.
Stay tuned for more on Marian Anderson as we launch new digital content throughout the month of February, including details on the costume installation, which was led by Callie O'Connor, Costumes and Textiles Collections Assistant, and supported by Julissa Nuñez, Community Collecting Intern.
Marian Anderson: A Woman of Many Firsts
Marian Anderson: Simple, Tasteful Clothes
Jacqueline Adams, former White House correspondent and author, discusses her connection to the acclaimed singer and how both women used clothes and fashion in their careers.
Marian Anderson: Gown Collection
Marian Anderson: singer, activist, pioneer, and barrier breaker. Explore her legacy and see a time-lapse of her concert gown in action.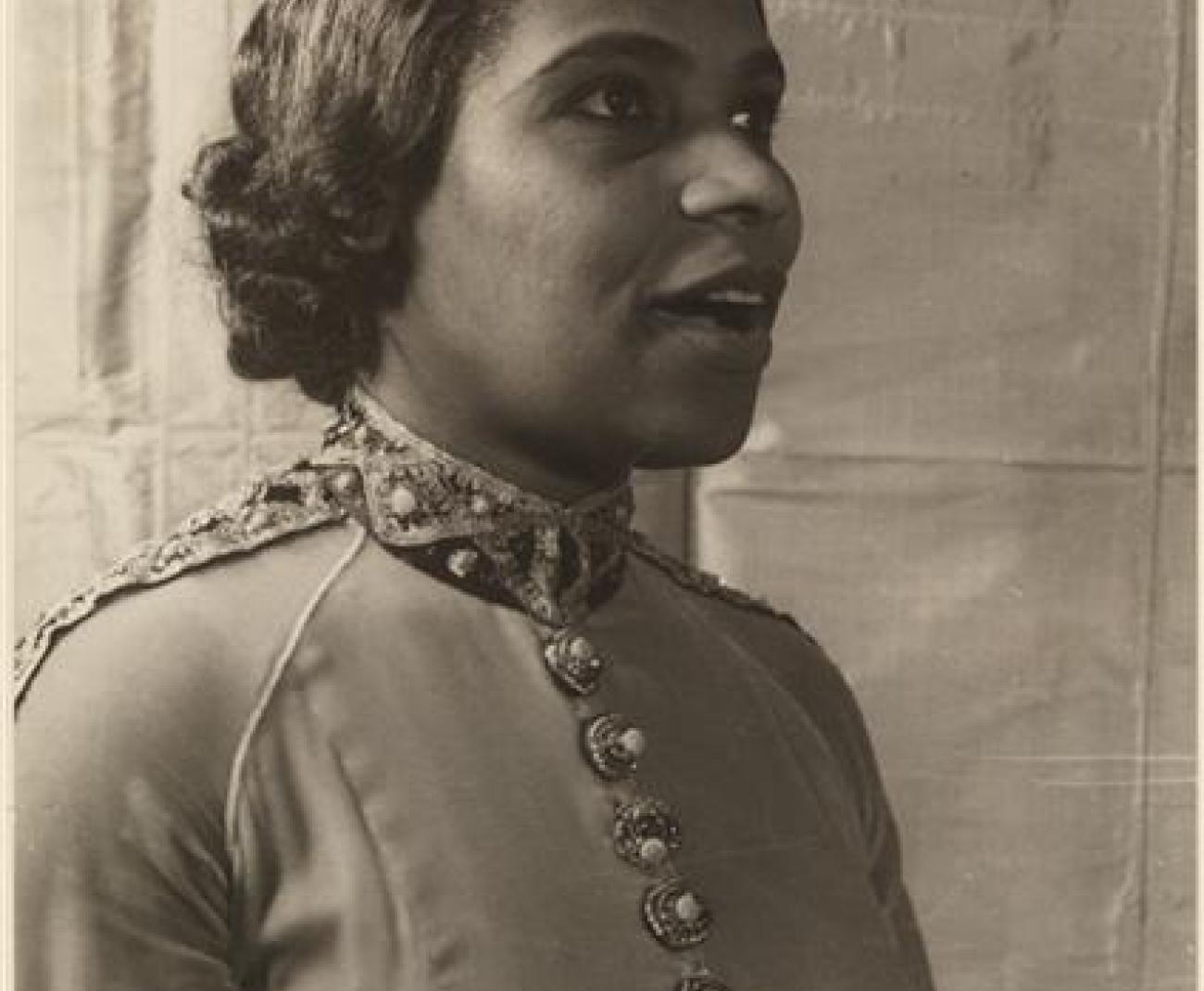 Pioneering singer Marian Anderson was the first Black woman to perform at a presidential inauguration when she sang the national anthem at Eisenhower's inaugural ceremony in 1957. A quiet but continuous force for racial equality, we would do well to remember Anderson's unmistakable voice for the 2021 inauguration.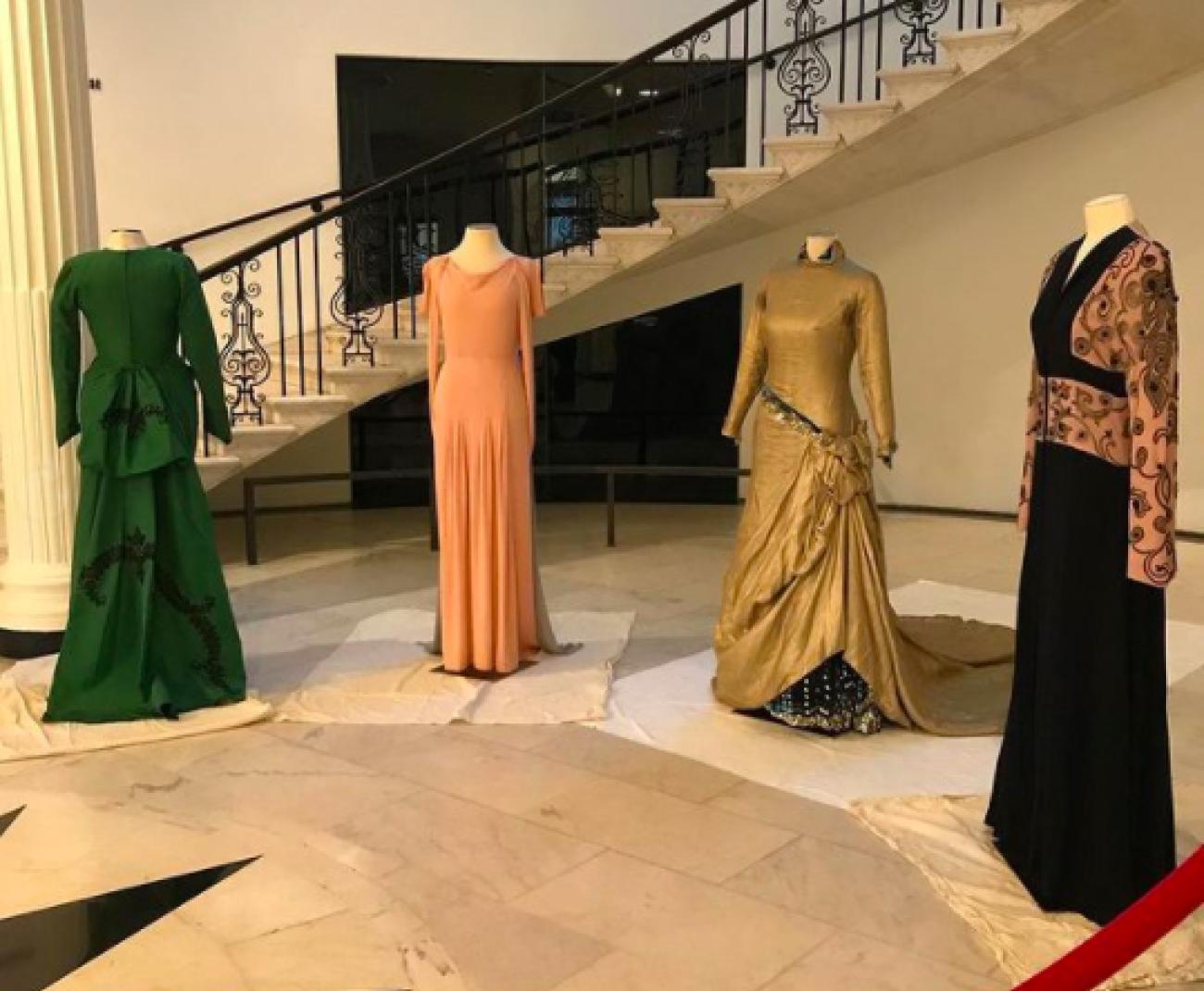 Explore a selection of concert gowns and garments worn by acclaimed contralto singer Marian Anderson.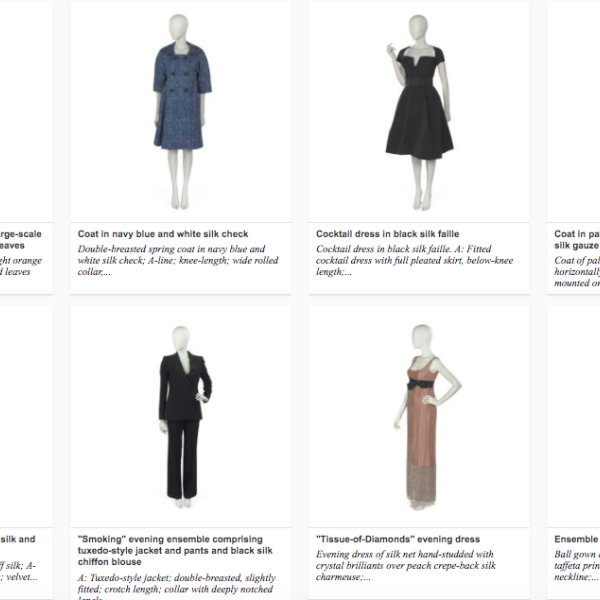 Explore our Digital Collection portal to view selections of woman's garments and other mid-20th century fashions in the Museum's Collection.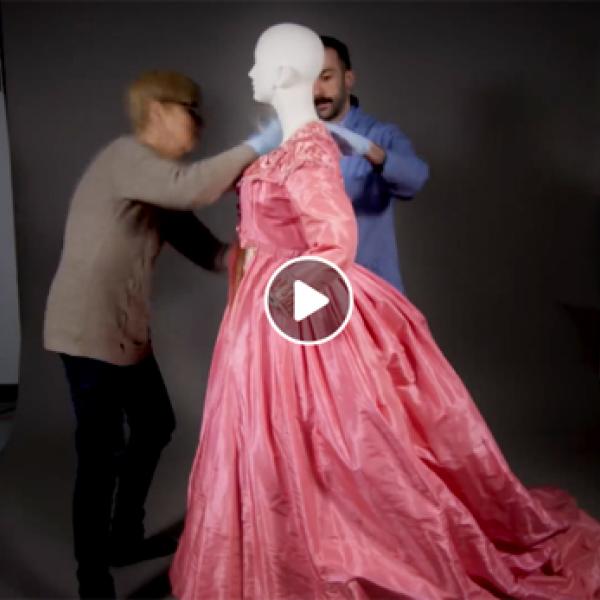 Watch this short series of videos and go behind-the-scenes to take a closer look at some fascinating highlights from the Museum's costume collection.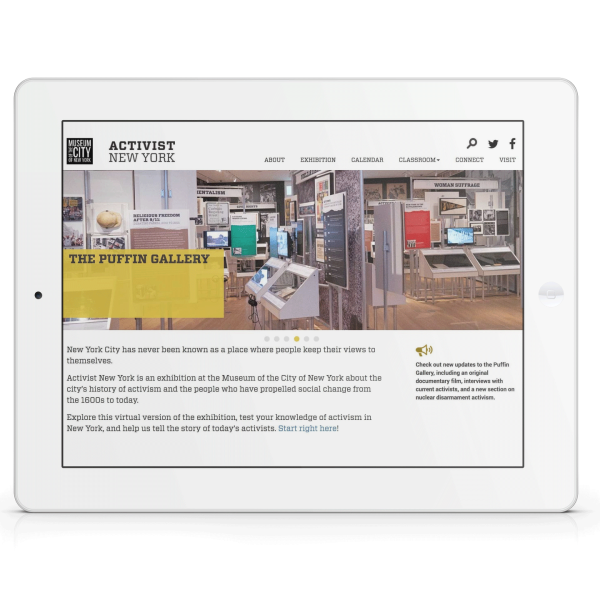 Activist New York explores the New York City's history of activism and the people who have propelled social change from the 1600s to today.