The GIANT Room @ MCNY - STEM Summer Camp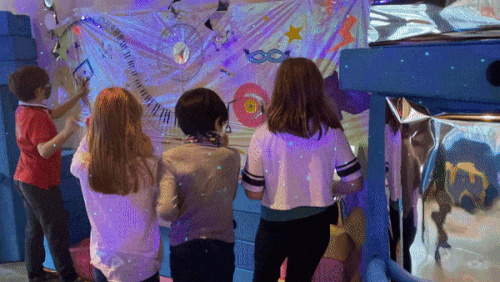 The GIANT Room is partnering with MCNY to bring three weeks of Creative STEM Summer Camps to families with kids 5 to 12 years old!
Location: Museum of the City of New York, on 5th Avenue and 104th St, right across from Central Park.
Dates: Three weeks in summer, July 17th to Aug 4th. Register for one, two, or all three weeks!
Time: 9am to 3pm with the option for early drop in at 8:30 and late pick up at 5pm.
Program: Each week we'll run two different camps, one for kids ages 5 to 7 years old, and another one for kids ages 8 to 12 years old. Camp themes are inspired by the museum's exhibitions with a focus on coding and games for change, fashion, food and science, architecture, storytelling, animation, design, and more.
Sponsors
The GIANT Room provides creative STEM (science, technology, engineering, mathematics) programs, online and in person, for kids 5 to 12 years old.  Families can join their programs at home, in their schools, cultural institutions, public places, as well as at the GIANT hub in Flatiron. GIANT programs are designed to help kids come up with their own ideas, learn skills to make prototypes and build solutions for the problems they care about, and bring the change they want to see in the world.