Santa and the City
December 3, 2016 - January 8, 2017

Back to Past Exhibitions
Images of jolly old St. Nicholas drawn from the Museum's collections.
Stories of Saint Nicholas date back more than a millennium, but it was four 19th-century New Yorkers—John Pintard, Washington Irving, Clement Clark Moore, and Thomas Nast—who shaped the image of Santa Claus as we know him today. From Pintard's push to make St. Nicholas the patron saint of the city to Irving's early description and Nast's enduring images to Moore's poem "Twas the Night Before Christmas," Santa's New York roots are undeniable.
This holiday installation features examples of Santa in the city from the Museum's collections.
Hand-drawn Christmas card by Victor Perard, 1945. Museum of the City of New York, 55.214.2
In-Depth Stories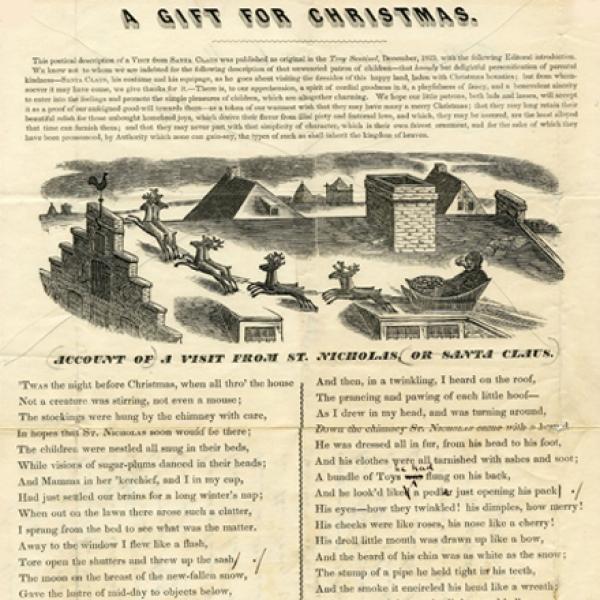 Many people know Clement Clarke Moore (1779-1863) as influential in the popularization of Santa Claus in America with his verse "A Visit from St. Nicholas." However, he was also an important New Yorker in his own right.