Past Event: Disease & Disparity: Realities of the Uneven Playing Field of Public Health
When:
Wednesday, November 28, 2018, 6:30pm
This event has passed.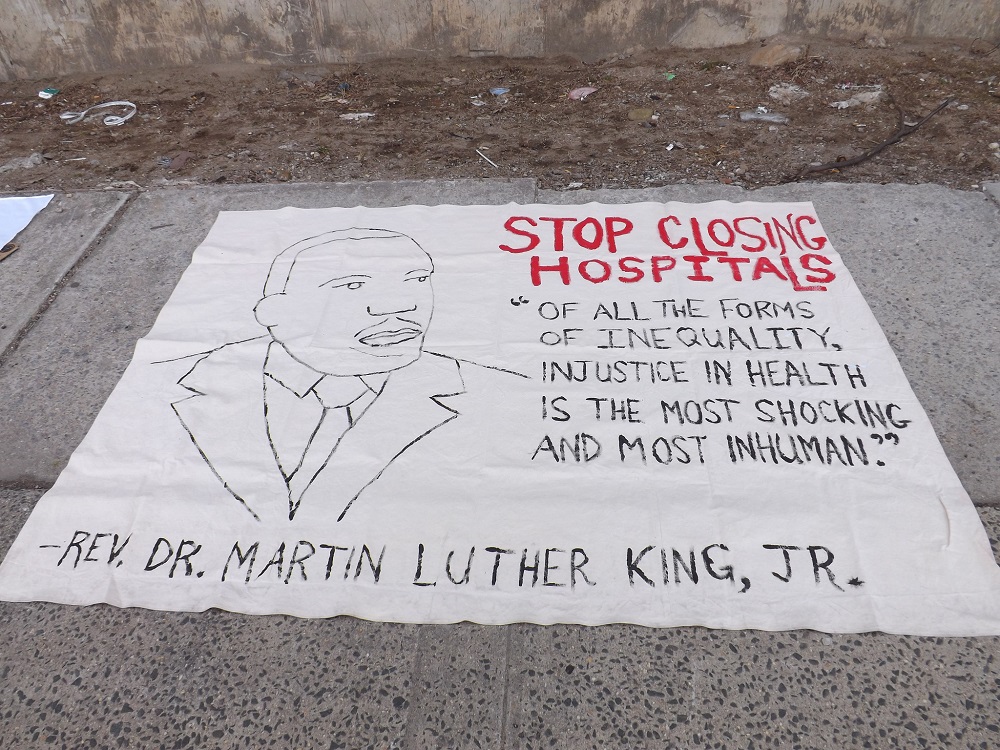 This program takes place next door at the New York Academy of Medicine located at 1216 Fifth Avenue. For directions, click here.

Free, advance registration required! Illness is rarely a result of biology alone. Often overlooked, such factors as economic and immigration status, ethnicity, race, and housing also contribute to who gets sick – and who gets treatment. Join Deputy Commissioner for the NYC Division of Disease Control Demetre Daskalakis, MD MPH, Professor of Sociomedical Sciences at Columbia University, Diana Hernández, PhD, and leading public health scholar Rupal Sanghvi, MPH to explore the fraught intersection of disease and disparity. Moderated by socio-medical historian Samuel Roberts, PhD, we will consider the attitudes, stigmatization, and even outbursts of violence surrounding disease and treatment, past and present.

This program accompanies our exhibition Germ City: Microbes and the Metropolis (on view through April 28, 2019). To view all of the programs in the series, click here.

Free Pop-Up Flu Shot Clinic:
To promote epidemic preparedness, Walgreens | Duane Reade has generously partnered with the New York Academy of Medicine and the Museum of the City of New York to offer a pop-up flu shot clinic prior to this panel discussion. Event registrants are welcome to come early with their insurance card to receive a flu shot from 5:00 pm to 6:30 pm. There may be a limited number of no-cost flu shot vouchers available for this event for people who are uninsured or underinsured. 

Timeline: 
5:00 pm - Pop-up flu shot clinic opens, bring your insurance card
6:00 pm - Doors open to the program 
6:30 pm - The program begins and the flu shot clinic closes

About the Speakers:
Demetre Daskalakis, MD MPH, is deputy commissioner for the Division of Disease Control of the New York City Department of Health and Mental Hygiene. He received his medical education from NYU School of Medicine and residency training from Beth Israel Deaconess Medical Center in Boston. He also earned his Masters of Public Health from the Harvard School of Public Health. Daskalakis has been a career-long physician focused on HIV treatment and prevention.

Diana Hernández, PhD, is an Assistant Professor of Sociomedical Sciences at Columbia University's Mailman School of Public Health and a JPB Environmental Health Fellow at the Harvard School of Public Health. Dr. Hernández is currently a Principal and Co-Investigator on several projects related to structural interventions in low-income housing or otherwise related to alleviating the consequences of poverty on health. Beyond research, she actively engages in a variety of translational activities through consulting, board service and social entrepreneurship in real estate in her native South Bronx neighborhood.

Rupal Sanghvi, MPH, is a principal investigator at the Public Health Institute in California, a fellow at the Design Trust for Public Space, and faculty member at the Parson's New School for Design, both in New York City. Sanghvi has over 15 years of experience in health promotion and disease prevention. In 2009, she founded HealthxDesign, which identifies untapped opportunities that leverage design decision-making for the built environment as public health interventions.

Samuel Kelton Roberts Jr., PhD (moderator) is director of Columbia University's Institute for Research in African American Studies, associate professor of history in the School of Arts & Sciences, and associate professor of socio-medical sciences at the Mailman School of Public Health. His book, Infectious Fear: Politics, Disease, and the Health Effects of Segregation (2009), demonstrates the links between legal and de facto segregation and poor health outcomes.
Our Supporters and Partners
This program is presented by the New York Academy of Medicine and the Museum of the City of New York in collaboration with Wellcome. It is part of Wellcome's international project Contagious Cities, which explores the interplay of people and pathogens in urban contexts.

Supported by Wellcome as part of Contagious Cities.
Germ City is made possible in part by Valerie and John W. Rowe; Johnson & Johnson; the Anna-Maria and Stephen Kellen Foundation; and the Honorable Keith Powers, New York City Council, District 4.