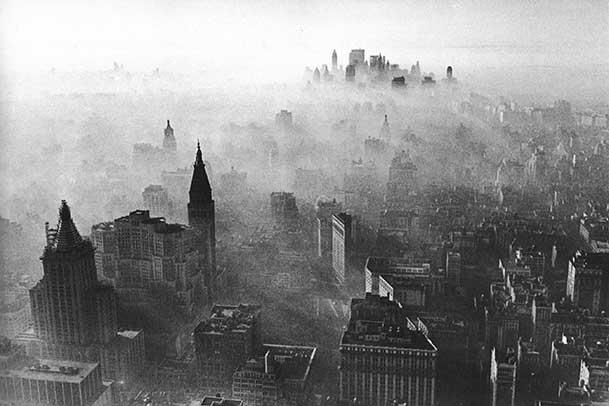 Art Making and Matching Game Activity
Make an animal puppet using materials found at home and test your trash and recycling skills with our matching game.
Recyclable Puppets
One way to help keep the Earth clean is by reusing items you might otherwise throw away or recycle. Reusing items helps reduce the amount of energy consumed and greenhouse gases produced when new items are created and broken down after use.
For Earth Day, we are going to make animal-puppets using materials that would otherwise be put in the recycling bin. Remember, animals are impacted by how humans treat the Earth, so let's work to keep their air and water clean too!
Use the links below to download step-by-step instructions for how to make an elephant, like we made here. Your puppet can be anything you want—experiment and see how many animals you can make!  
Recycled Materials Elephant Puppet 
Download written instructions here 
Download visual instructions here 
Need more ideas for recyclable materials to make your puppet?
Use the list below for inspiration. 
Brown paper bags, grocery bags
Old clothes (make sure to ask before cutting up clothes)
Egg cartons
Old newspapers, magazines, old books (make sure to ask before cutting up books)
Toilet paper rolls, paper towel rolls
Plastic bottles, bottle caps
Cardboard boxes, cereal boxes
Old/unused buttons

And while we are reusing items, here are some more ideas:
Glass bottles/containers - These can be used as storage for pens, pencils, or markers, or they can be used to hold and display items that you collect like buttons, marbles, or seashells.
Milk cartons - Plastic milk cartons can be transformed into bird feeders (so can plastic soda bottles!)
Cardboard egg cartons – Cardboard egg cartons can be used as planters to start seedlings.
Coffee stirrers - Wooden coffee stirrers can be used to make ornaments, puppet string holders, or picture frames.
Paper bags – Paper bags from the grocery store can be used to make costumes. Cut out holes for your arms and head and voila! Use paint, markers, and crayons (or any of the above materials) to decorate your bag and instantly become an astronaut, a construction worker, or whatever your heart desires.
Matching Game Activity
Do you know what happens when you place an item in the trash, recycling bin, or a compost pile? These three options have very different impacts on our environment.  
Take a look at this diagram to see how our choices lead to different outcomes.  
Matching Game: How do we distribute waste?  
Now click here to download and play a matching game to test your skills. You will need a printer, paper, and scissors for this activity. 

Instructions:  
Download and print out both sheets 
Cut out the images on Sheet 2 
Now, look at each item and decide whether it goes in the trash, the compost, or the recycling bin and place each item on the correct receptacle on Sheet 1
---
Let's learn more! 
How do we know if something can be recycled? 
Look for the recycling sign on items to make sure it is recyclable.  
Check your local city website to see what your city is able to recycle and if there are rules about separating different content.  
How do we know if something can be composted? 
Many types of food can be composted. 
Keep large amounts of oils, fats, or lard out of your compost pile because they can create odor issues that attract flies, rodents, and other pests. 
How do we know if it should be put in the trash? 
For now, items that cannot be recycled or composted have to be put in the trash – this includes unsanitary items like used tissues, diapers, and items that have food waste on them (like a paper take-out container or a snack bag). 
How can we limit the number of items we put in the trash? 
Use containers and items that are washable, reusable, or recyclable. For example, use reusable cloth napkins or towels instead of paper towels and put forks and spoons from home in your lunch bag instead of using the plastic options in your school cafeteria.  
Trash Talk: 
Some items that are put in the trash will not break down and will stay in a landfill for hundreds of years. Trash in landfills creates methane gas, which can be released into the air. Methane gas can break down our ozone layer and add to climate change. Climate change impacts our weather patterns, accelerates the melting of icecaps that leads to rising sea levels, and can cause droughts. Landfills also produce a liquid called leachate that is made from melted snow or rainwater that mixes with the garbage. This liquid can seep into the ground and may contaminate soil and water. 
---
Supporters
Family and Community Engagement Programs are made possible in part by the Margaret S. Ogden and Stephen A. Ogden Memorial Fund, Milton and Sally Avery Arts Foundation, Sy Syms Foundation, and the Frank J. Antun Foundation.
The Frederick A.O. Schwarz Education Center is endowed by grants from The Thompson Family Foundation Fund, the F.A.O. Schwarz Family Foundation, the William Randolph Hearst Endowment, and other generous donors.