Baseball on Stage
Wednesday, March 27, 2019 by
Spring is here, and that can only mean one thing…baseball season is upon us! As millions around the country prepare themselves for 162 games of ebullient triumph or searing disappointment, let us take a moment to revisit America's pastime in a different arena, the Broadway stage.
The most popular baseball-themed production to grace the boards of Broadway is Damn Yankees. With a book by George Abbott and Douglass Wallop and music and lyrics by Richard Adler and Jerry Ross, this Faustian tale looks at the struggling Washington Senators. When diehard fan Joe Boyd is disheartened by his team's performance, a mysterious stranger appears with a promising offer. Joe Boyd's deal with devilishly dressed Mr. Applegate turns him into Joe Hardy, a star slugger for the Senators.
Joe's baseball dreams come true, and he helps the Senator to win the pennant, but his new identity separates him from his wife. Missing her despite the temptations of Lola, Mr. Applegate's staff seductress, Joe relinquishes sport greatness to return to his wife and former life.
Damn Yankees opened on May 5, 1955, and ran for over 1,000 performances. In 1956, it won the Tony Award for Best Musical. In addition to being a bona fide hit, the production marked the first collaboration between dancer Gwen Verdon who played Lola and choreographer Bob Fosse.
In 2003, baseball again took center stage in Richard Greenberg's Take Me Out. The play imagines the coming out and response to the first openly gay professional baseball player. Darren Lemming plays for the New York Empires. He is so popular, so handsome, and so good at baseball, he believes that his coming out will be met with immediate acceptance. The action of the play reveals otherwise. The show's true love story involves Darren's new business manager, Mason, an uptight accountant-type falling head-over-heels for the sport of baseball.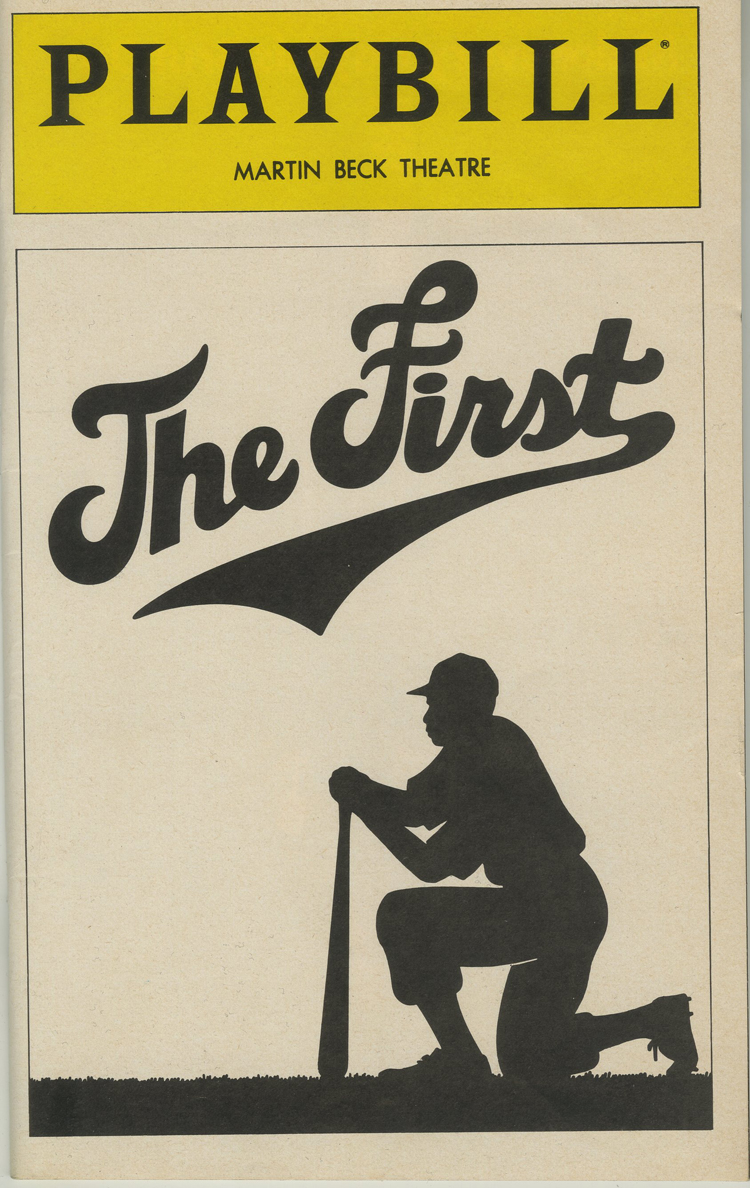 Theater program for The First, 1981. Museum of the City of New York. F2019.41.13.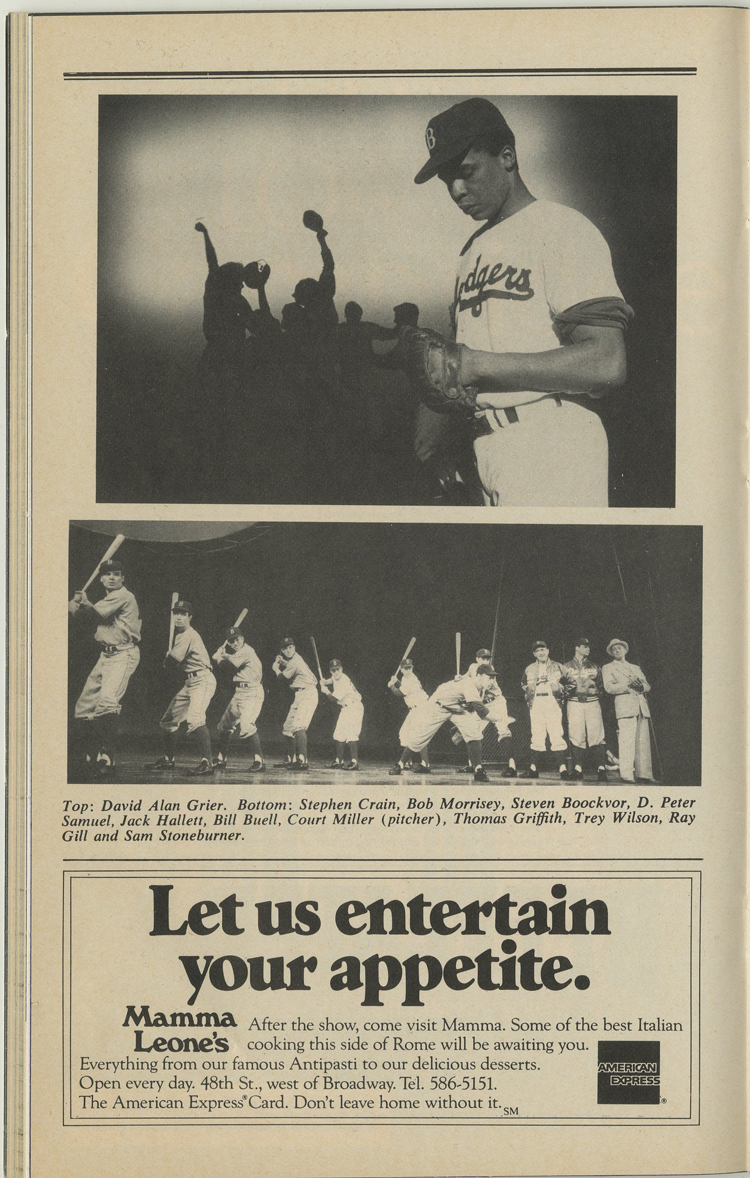 Take Me Out won the Tony Award for Best Play of 2003, but it presents an imaginary first. In 1981, Broadway saw a staging of a historic baseball first with a musical version of Jackie Robinson's story. Playing the first African American in Major League baseball was a young David Alan Grier, fresh from Yale Drama School. Though Grier was nominated for a Tony Award for his work, The First, was not well received and closed after just 37 performances.
While baseball is currently on break from the Broadway stage, those looking to get their baseball fix in a museum setting can check out In the Dugout with Jackie Robinson open at the Museum through September 15.