Past Exhibition: Jacob A. Riis
Revealing New York's Other Half
Keywords:
Immigration, Tenement, Density, Portrait, Subject, Composition, Sweatshop, Piecework, Garment, industry, Regulation, Wages, Union, Strike, Flash powder, Magic lantern, Narrative, Tone, Visual Vocabulary.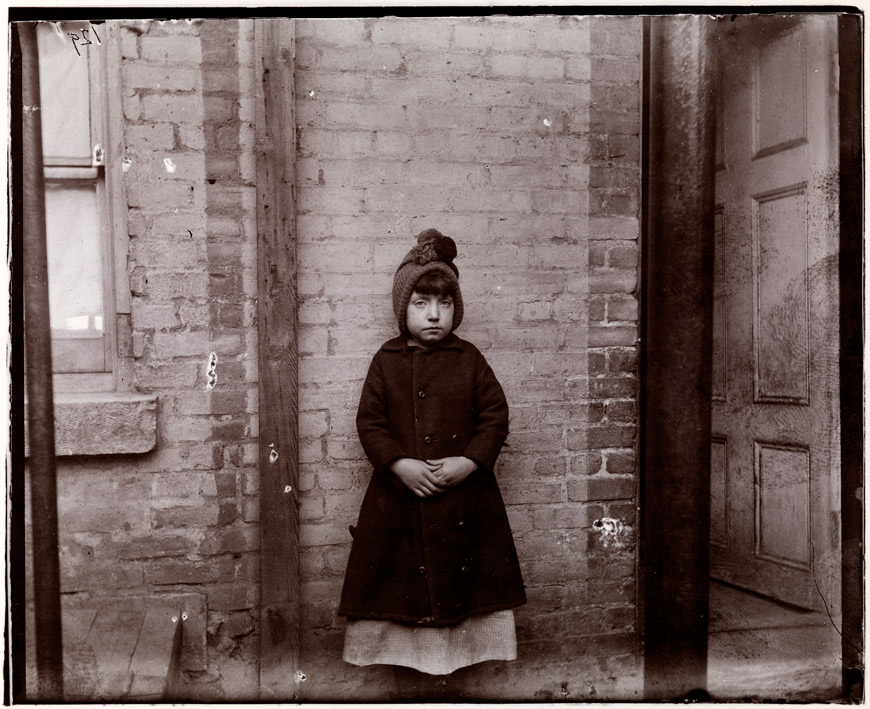 Jacob A. Riis (1849-1914) Chicago Albumen Works "I Scrubs," Little Katie from the W. 52nd Street Industrial School (since moved to W. 53rd Street), ca. 1890, 90.13.4.132
This resource guide includes lesson plans originally created to accompany the Jacob A. Riis: Revealing New York's Other Half exhibition and includes vocabulary lists, images of sources, document based questions, activities, and a bibliography for further research. Many of the featured images can be downloaded from the Museum's digital archive. To view these and other images from the Museum's Jacob Riis collection visit the Collection Portal.