Collecting New York's Stories
January 22, 2020 - May 15, 2022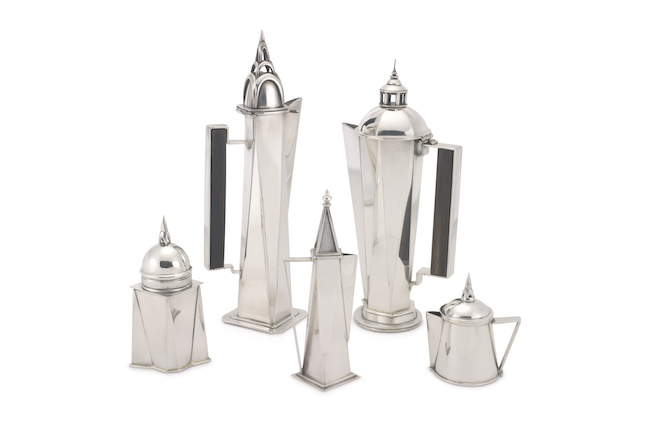 Back to Past Exhibitions
Collecting New York's Stories features highlights of the over 750,000 items in the Museum's permanent collection, running the gamut from fine art to small tidbits of everyday life, from the colonial era to the recent past.  The gallery presents original drawings by long-time New Yorker illustrator Saul Steinberg alongside garments, maps, decorative arts objects, and many other artifacts that capture the dynamic and eclectic lives led by some of the city's inhabitants. Together, these beautiful, evocative, and poignant objects illuminate the compelling and layered identity of New York and its stories.
Wendy Yothers, Gotham Tea Service, 2017. Museum Purchase, Partial Gift of John Emory Largen, Sylvia Pierce Largen. Museum of the City of New York, 2018.38.1.1-.5A-B.
Supporters
Collecting New York's Stories is made possible in part by the Charina Foundation, and the Phillip and Edith Leonian Foundation.