This Is New York: Behind the Scenes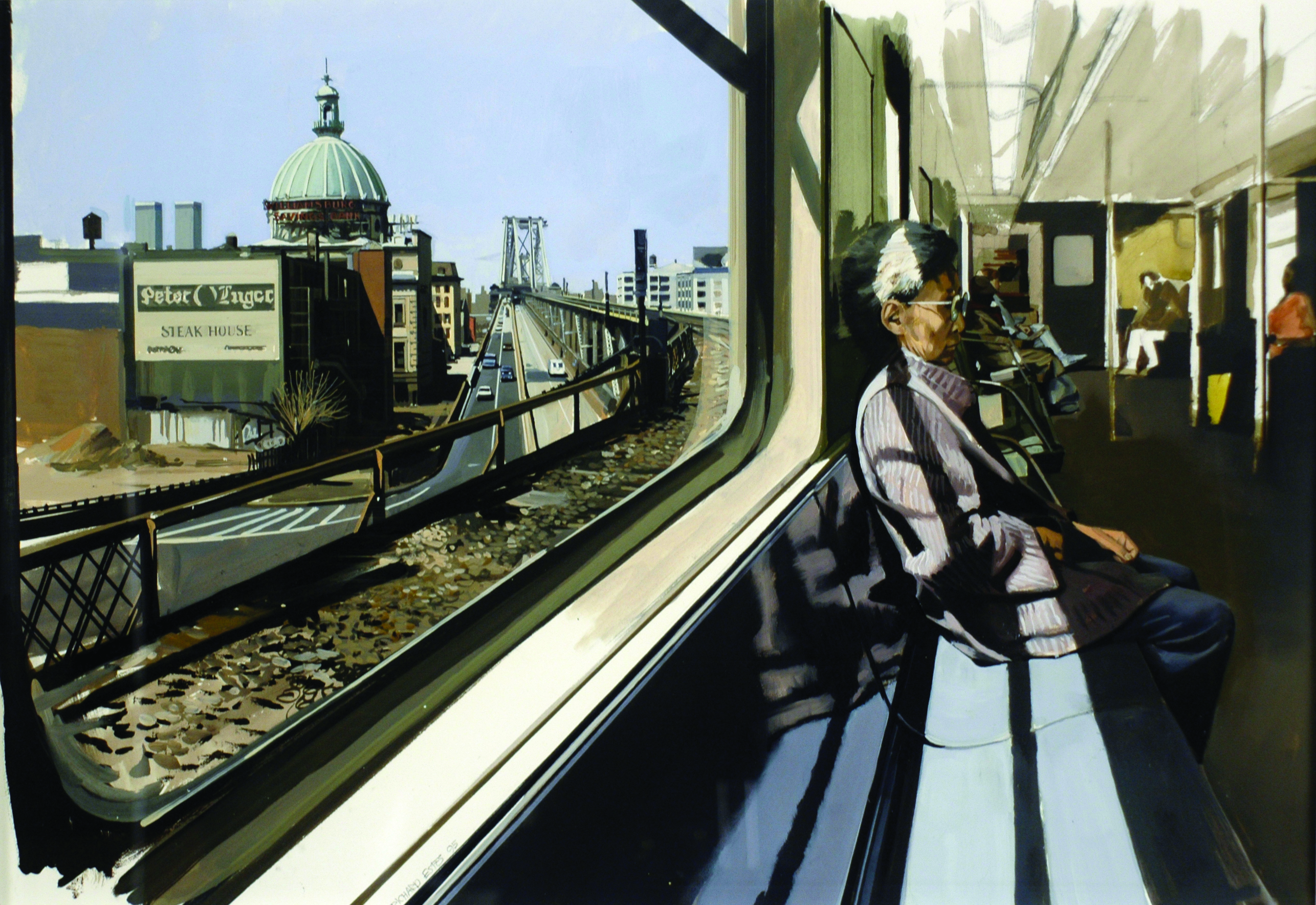 Curatorial:
Sarah M. Henry, Robert A. and Elizabeth Rohn Jeffe Chief Curator and Interim Director 
Monxo López, Curator of Community Histories  
Frances A. Rosenfeld, Curator and Director of Public Programs  
Lilly Tuttle, Curator 
Naomi Fischer, Centennial Research Fellow 
Gabriel Tennen, Research Assistant  
Tracy McFarlan, Associate Director of Curatorial Projects 
Elizabeth Indek, Curatorial Projects Associate 
You Are Here was created by RadicalMedia. Curatorial committee: Bruce Goldstein, Jessica Green, Carlos Gutiérrez, Richard Koszarski, Melissa Lyde, Lucy J. Mukerjee, Frances Negrón-Muntaner, Jacob Perlin, and JT Takagi. 
Scenes from the City was curated by James Sanders Studio. 
Advisory committee: Agnes Berecz, Garnette Cadogan, Roz Chast, Ken Chen, Vinson Cunningham, Daisy Desrosiers, Thomas Dyja, Julia Foulkes, Richard Koszarski, Jeff "Chairman" Mao, Leonard Marcus, Elena Martínez, Ed Morales, James Sanders, Lucy Sante, and Jennifer Yum. Special thanks to Jaqueline Terressa. 
Rights and Reproductions:  
Anne-Marie Walsh, Coordinator of Traveling Exhibitions 
Charlotte Juergens 
Margo Precht Speciale  
Proofreading by Amy Fitch 
Collections:
Leela Outcalt, Director of Collections 
Sheryl McMahan, Registrar  
Riley McBride, Assistant Registrar 
Elizabeth Randolph, Collections Manager for Costume and Textiles 
Christina Chavez, Associate Collections Manager 
Gavin Robinson, Associate Collections Manager 
JT Robinette Art & Artifacts Collections Management 
Framing and Mounting: 
Lisa Hein 
Kate McKenzie 
Object Mounts 
Art Handling: 
Alex Bevington 
Kate McKenzie 
Dave Miko 
Mike Piergrossi
Design, Fabrication, and Installation:
Todd Ludlam, Director of Exhibitions Installation  
Nancy Nicholson, Manager of Exhibition Installation 
Julius Erwin Quito, Director of Information Technology 
Jake LaMalfa, Manager of Information Technology 
Henry Galindo, Director of Facilities and Chief Engineer 
Daniel Curtin, Manager of Facilities 
Architectural Design by Studio Joseph 
Graphic Design: 
Marissa Martonyi, Design Director 
Olivia de Salve Villedieu 
Carmen Tan 
Leila-Anais Delja Pyrczak 
Hana Massalski 
Helen Niu 
Xiaoxiao Guo  
David Lurvey, Digital Imaging Specialist 
Exhibition Font by Dinamo GmbH 
 
Interactive Design by Dome Collective, LLC. 
Fabrication by South Side Design & Building 
Audio Visual Integration and Installation by The Cuttlefish, Inc. 
Gallery Preparation and Painting by Williams Brothers 
Lighting Design and Installation by Technical Artistry 
 
Reproduction and Graphics Printing and Installation: 
Creative Graphic Services 
Digital Data Depot 
Full Point Graphics 
Laumont Photographics 
Tony Vaccaro Studio 
You Are Here
Executive Producers: 
Jon Kamen
Chris Kim
Naomi Gilbert
Jon Doran
Fritz Simon, Creative/Design Director
Marcus D. Grewe, Supervising Producer
Laura O'Carroll, Post Production Supervisor
Xan Parker, Producer
Kyle McCabe, Story Producer
Leora Randall-Tavori, Associate Producer
Edited by Tim Ziegler
Sean Leo, Creative Technologist
Karina Vidal, Lead Assistant Editor
Elyza Veta, Assistant Editor
Gary Chung, Post PA

Josh Kanuck, Colorist
Jeff Keiler, Re-Recording Mixer & Sound Editor
Leonardo Conde, Animator
Stephen Barnes, Post Production Engineer
Avery Brooks, Lead Developer
For RadicalMedia:
Jon Kamen, Chairman, CEO
Frank Scherma, President
Chris Kim, Managing Director/Executive Producer, Studio
Elizabeth Garrett, Head of Production, Studio
Jason Beekman, Senior Director, Business and Legal Affairs
Erinn Cawthon, Counsel, Leagal & Business Affairs
Caroline Mislove, Senior Manager, Rights & Clearance
Post Production Services by Outpost Digital NY
James Uminowicz, Head of Post Production
Hannah McDonald, Senior Post Producer
Henry Harjes, Chief Technical Engineer
Pedro Cortes, Media Asset Manager
Produced by RadicalMedia