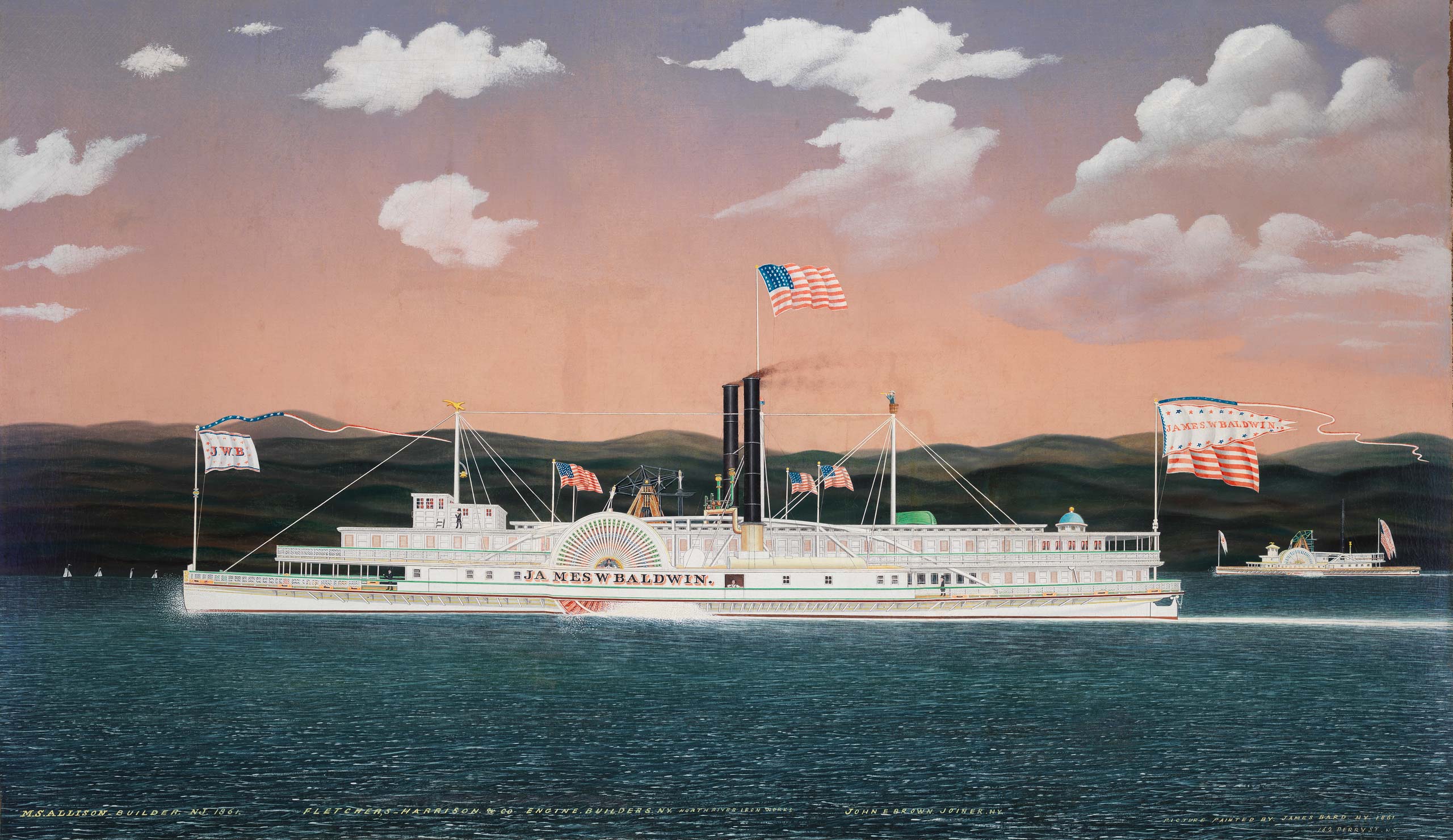 The Museum of the City of New York has a collection of approximately 1500 paintings dating from the early 18th century to the present. The oil portraits include likenesses of significant New Yorkers from the 18th century, including works by John Wollaston, John Durand, and John Singleton Copley; while the early and mid-19th century is represented by examples from accomplished portrait painters of the era, including Gilbert Stuart, John Trumbull, John Wesley Jarvis and Daniel Huntington. The cityscape paintings feature a broad and vibrant group of works that explore the life and architecture of the city from the early 18th century to the present. It includes pictures by many noteworthy 19th and early 20th century painters, including Johann Monges Culverhouse, Jasper Cropsey, Ralph Blakelock and Childe Hassam. Among the Museum's first acquisitions were scenes of New York's harbor and waterfront, and include works by Robert Salmon, James Bard, Fitz Henry Lane, and Antonio Jacobsen, dating from the 1790s to the early 21st century. The museum also has a collection of approximately 200 miniature portraits, including likenesses by John Ramage, Charles Wilson Peale, Mary Way, Sarah Goodridge and George Catlin.  The Museum also has an important collection of graffiti paintings, including more than 300 canvases and 60 sketchbooks by artists such as Lee Quinones, Futura, Rammellzee and Lady Pink. The collection was donated to the museum by noted Lower Eastside artist Martin Wong.
The museum's drawing and watercolor collection numbers about 6000 works, and represents the full-span of American art from the early 19th century to today. It covers a broad range of subjects, including marine and river views, scenes of urban life, architectural drawings and renderings of buildings, courtroom sketches, periodical illustrations, drawings for prints by Currier & Ives, political and social satire, and architectural drawings and watercolors for the 1939 New York World's Fair. This area of the collection includes large holdings of the work of various artists, including James Bard, Jacqueline Barry, Nicolino Calyo, Don Freeman, Eliza Greatorex, George Heinmuller, Abraham Hosier, Rollin Kirby, Reginald Marsh, Charles Frederick Mielatz, William Sontag, Jr., Susanne Suba and John M. August Will. 
The sculpture collection numbers approximately 300 works, and primarily is composed of busts, figureheads, cigar-store figures, and maquettes for public commissions. Many major sculptors of the past 200 years are represented in the collection, including Hiram Powers, Thomas Crawford, John Quincy Adams Ward, John Rogers, Herbert Adams, Paul Manship, William Zorach, Richmond Barthe, and Jo Davidson. The collection also includes a group of painted life casts of famous boxer's hands, including those of Jack Johnson, Jack Dempsey and Henry Armstrong.