Folk City
New York and the Folk Music Revival
June 17, 2015 - January 10, 2016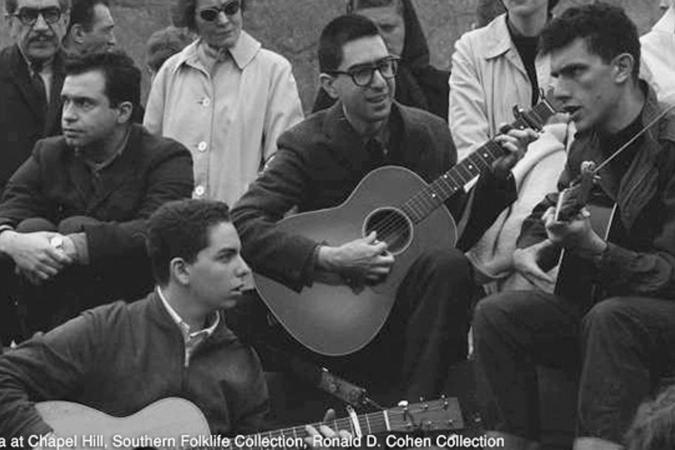 Back to Past Exhibitions
In the 1950s and 1960s, folk music blossomed in New York City, especially in Greenwich Village, where clubs and coffee houses showcased singers like Pete Seeger and Odetta and nurtured a generation of newcomers, including Bob Dylan, Judy Collins, Dave Van Ronk, Ramblin' Jack Elliott, and Peter, Paul and Mary. The multi-media exhibition Folk City: New York and the Folk Music Revival, featuring original instruments, handwritten lyrics, and video and film footage, traces the roots of the revival, its growth in New York, its major players, and its impact on American politics and culture during the tumultuous 1960s. 
 
Sponsors
Exhibition co-chairs: James E. Buckman, John R. Heller, and Thomas M. Neff
Honorary chairs: Oscar Brand, Judy Collins, Steve Earle, Nora Guthrie,
Noel Paul Stookey and Peter Yarrow
The exhibition is made possible by




John and Patricia Heller
Thomas M. Neff
James E. & Nancy Buckman
Additional support is provided by
James G. Dinan and Elizabeth R. Miller
Zegar Family Foundation
Anonymously, in honor of John Heller
Jill and John Chalsty
MacLean-Fogg
The Martin Guitar Charitable Foundation


Education programs in conjunction with Folk City are made possible by
The Museum is grateful to the Andrew W. Mellon Foundation, which supports the fellowship of Folk City Curator Dr. Stephen Petrus.