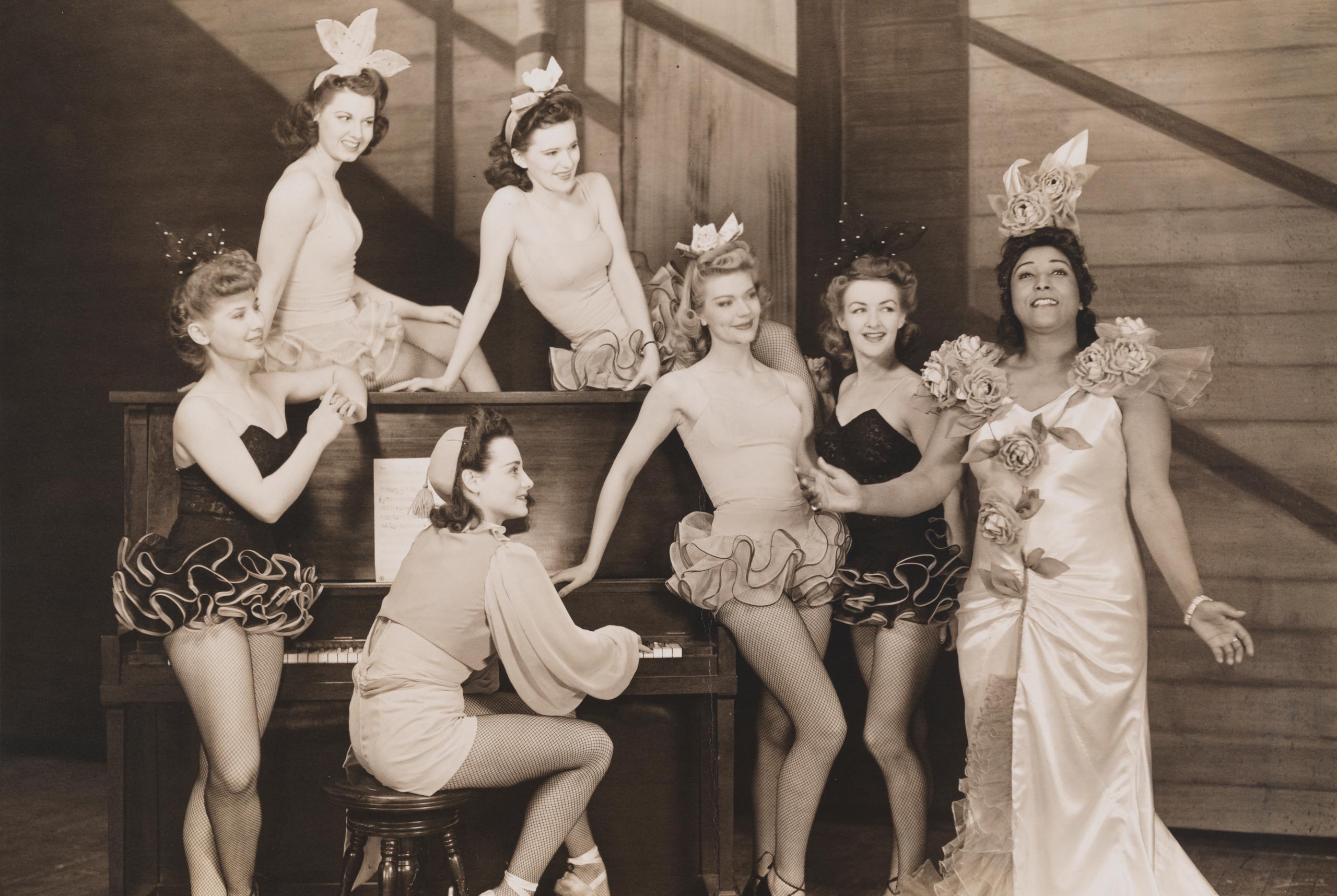 The Theater Collection at the Museum of the City of New York contains over 200,000 accessioned objects that document theatrical performance in New York City from 1785 to present day Broadway productions. The Collection contains a wide range of material types such as annotated scripts, articles, contracts, correspondence, design renderings, drawings, ephemera, memorabilia, photographs, personal papers, posters, prints, props, scores, sheet music, scrapbooks, window cards, 3-D objects, and architectural elements. With significant material on Broadway productions and related personalities, the Collection charts the expansion of commercial theater along Broadway to the establishment of the current theater district in Times Square. The story of Broadway is augmented with smaller collections on popular entertainment forms: burlesque, minstrelsy, vaudeville, and circus.  Large gifts on composers and lyricists Harry B. Smith, George M. Cohan, Howard Dietz, and Betty Comden document the evolution of musical theater as an artistic form. A collection on Yiddish theater reveals how an immigrant culture created vibrant and commercially viable performance traditions that maintained a lasting impact.
Highlights include but are not limited to the papers of Mary Martin; memorabilia of George and Ira Gershwin brothers and Richard Rodgers; the working scores and scripts of George M. Cohan; the studio negatives of Lucas-Pritchard/Lucas-Monroe; handwritten draft of early plays by Eugene O'Neill; a large collection of original design renderings; and, over 40,000 photographs of theatrical production.
While many objects from the Theater Collection are used in support of our special exhibitions, not all of them can be on view at once. We will be adding more material to the Collections Portal as our imaging and cataloging work continues, so check back often!