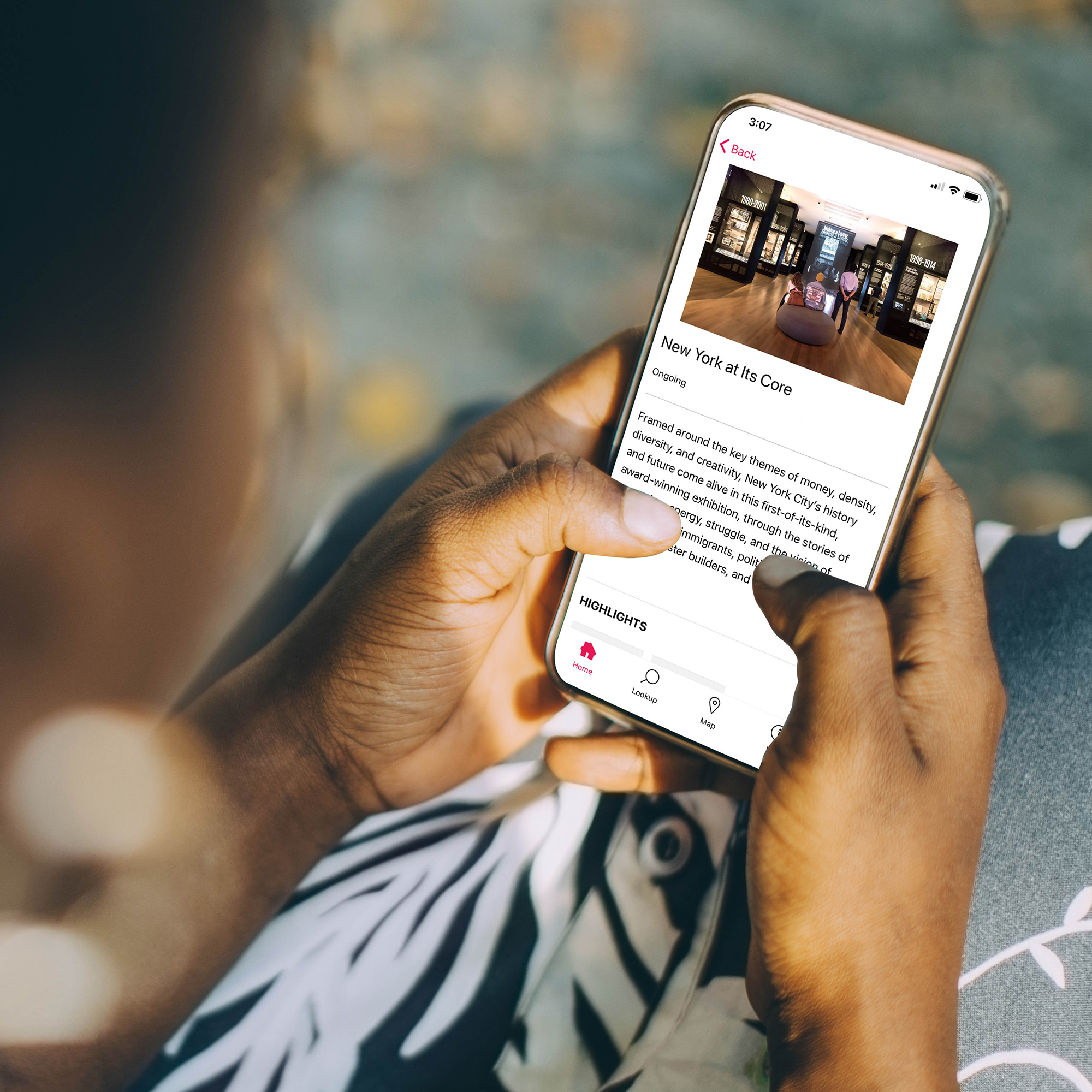 The Museum of the City of New York digital guide.
Explore more of New York City from anywhere, anytime with our digital guide on Bloomberg Connects, the free arts and culture app. Discover in-depth audio and video content about our various collections and exhibitions with exclusive insights from our curators. Learn about the rich history of the museum, from its founding to its architecture. Hear the voices of the city describe what makes New York New York, and much more. Explore the guide before, during or after your visit.
Download the Bloomberg Connects App.