I Like the Nightlife, Baby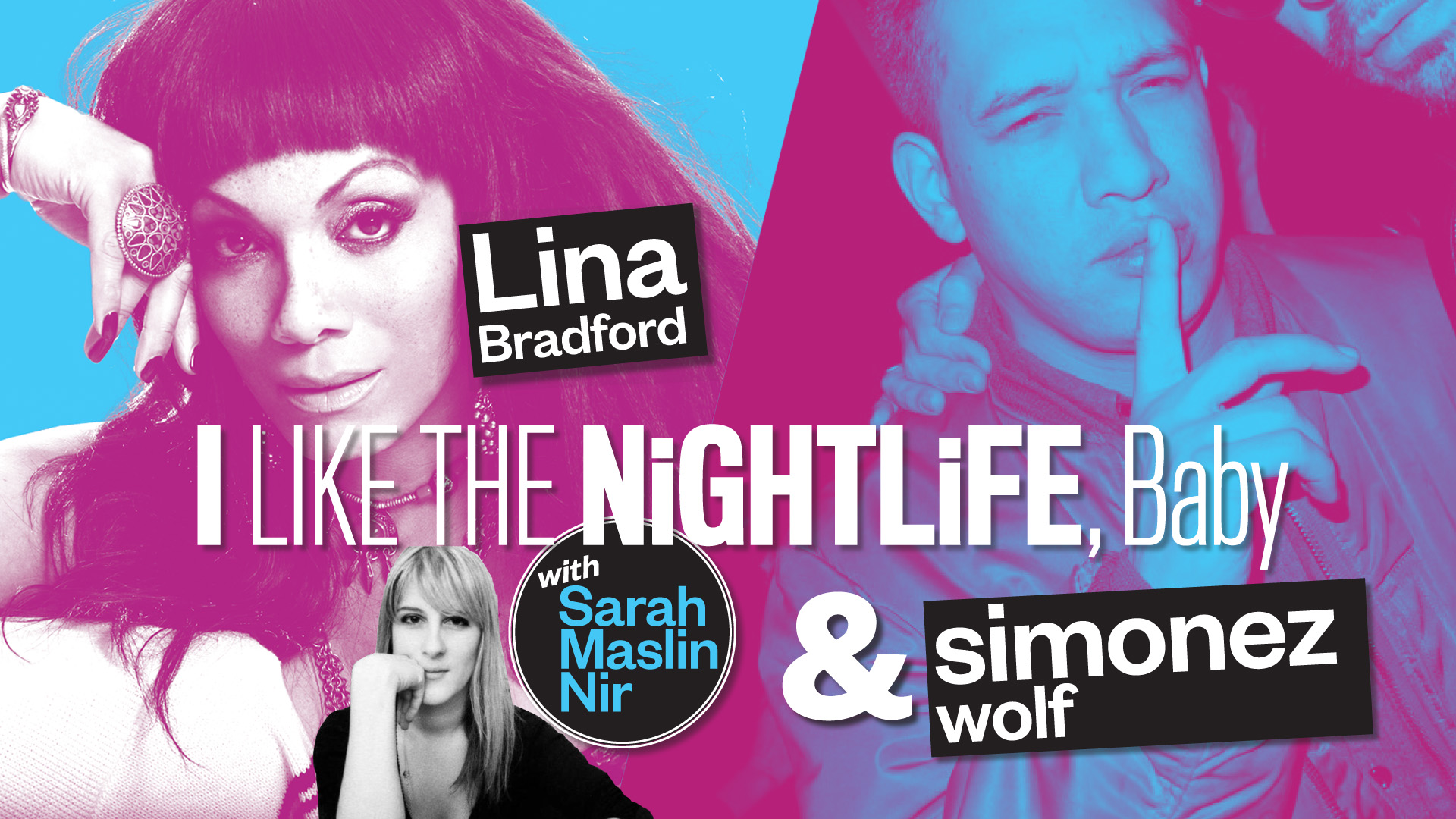 Please note that due to a scheduling conflict Lady Bunny is no longer able to participate in this event.
In the season finale of Only in New York, series host and Pulitzer-nominated reporter Sarah Maslin Nir sits down with celebrated New York DJ Lina Bradford and pop-up club host Simonez Wolf to explore the city's ever-morphing and inventive nightlife scene.
Only in New York with Times reporter Sarah Maslin Nir is a conversation series bringing together two distinctive New Yorkers from different worlds to explore key questions about the city's identity, culture, and history -- glass of wine in hand.
After party featuring DJ Lina Bradford's mixes in the Museum's Rotunda to follow. 
Please note that the start time of this program has changed from 6:30 pm to 7:00 pm.
6:30 pm: Doors to the auditorium, Ronay Menschel Hall, on the Museum's Ground Floor open.
7:00 pm: The program begins.
8:15 - 8:45 pm: The program ends, join us for an after party following the event.
About the Speakers
Lina Bradford was born and raised in New York City. Her career in entertainment began at an early age as a dancer. She studied modern ballet, tap and jazz for 11 years and performed in several companies throughout NYC. Those same moves she learned in rehearsals became a part of her signature style when she began her DJ career 18 years ago by performing throughout the gritty East Village scene. She began a residence on Fire Island in 2005 and has been holding it down every weekend since. DJ Lina is often seen hosting the biggest private parties from NYC to Europe. She also hosts a talk show on YouTube, In the DollHouse with Lina. 
Paris-born Simonez Wolf got his start in the New York nightlife world working the door at downtown hotspots like Beatrice Inn, the Bowery Hotel, and The Standard. He created Madame Wong's, a pop-up dance party that transformed nondescript Chinese restaurants into fashionable venues, and, in 2015, opened the soccer-themed Futbol Cafe on the Lower East Side.
Sarah Maslin Nir is a native New Yorker and a reporter for The New York Times best known for her report on the working conditions of nail salon workers, for which she was a finalist for the 2016 Pulitzer Prize. A graduate of the Brearley School, Columbia University, and the Columbia University School of Journalism, where she received her masters, she was also The New York Times' nightlife correspondent, covering 252 parties in 18 months. She once had an audience with the Queen of Spain, though she failed to realize it at the time. 
$25 for adults | $20 for seniors, students & educators (with ID) | $15 for Museum members. Includes Museum admission.
Members: to receive your discount, click on the "Buy Tickets" button above, then sign in to your account on the ticketing page.
Groups of 10 or more get discounts and priority seating. Email or call us at programs@mcny.org or 917-492-3395.