Reduce, Reuse, Rethink: The Future of Waste in NYC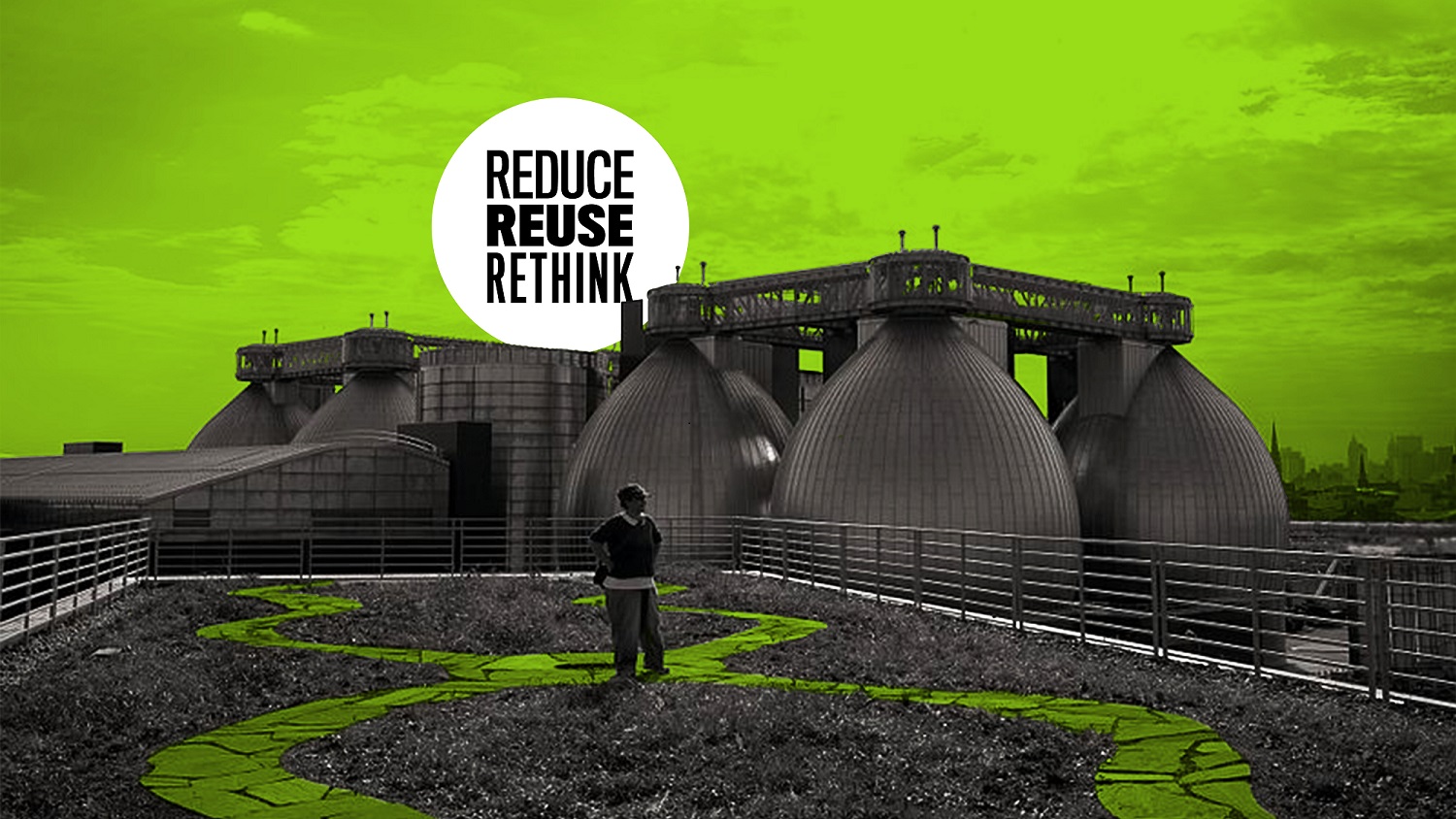 Mayor Bill de Blasio has pledged to send zero waste to landfills by 2030, a formidable goal given that New Yorkers currently generate tens of thousands of tons of garbage each day.

How can one of the world's most wasteful cities eliminate its trash in just 12 years? Part of the answer lies in redesigning the trip from the trashcan to the landfill. However, achieving zero waste also requires fundamentally redefining the concept of "waste." Join leading experts Ana Isabel Baptista, Chair of the Environmental Policy and Sustainability Management program at The New School, Christina Grace, CEO and Founder of the Foodprint Group, and Tom Outerbridge, General Manager of Sims Municipal Recycling, for a conversation about the future of waste and its impact on New York's diverse neighborhoods and communities.

This is the fifth program in our new series, New York's Future in a Changing Climate, which explores the challenges and opportunities presented in the Museum's Future City Lab, the interactive third gallery in the New York at Its Core exhibition. To view all of the programs in the series, click here. 

About the Speakers: 
Ana Isabel Baptista, Ph.D., is chair of the Environmental Policy and Sustainability Management graduate program and associate director of the Tishman Environment and Design Center at The New School. Her research focuses on advancing environmental justice through collaborative work with communities on issues ranging from climate change, air pollution, and waste systems.

Christina Grace is the CEO of Foodprint Group, a services business that helps food companies design for zero waste through sustainable purchasing, recycling infrastructure, and integrated training. She has led waste reduction, recycling, and food waste processing projects for Google, Related Companies, and Eataly. 

Tom Outerbridge is the General Manager of Sims Municipal Recycling. Sims is a cornerstone of New York City's recycling system, processing and marketing the more than 200,000 tons of plastic, glass, and metal that New Yorkers recycle each year. Outerbridge is also a board member at the Newtown Creek Alliance.
$25 for adults | $20 for seniors, students, and educators (with ID) | $15 for Museum Members.
Includes Museum admission.
Members: To receive your discount, click on the "Buy Tickets" button above, then sign in to your account on the ticketing page.
Groups of 10 or more get discounts; contact us at programs@mcny.org or 917.492.3395.
Accessibility: Assistive listening devices are available and our auditorium wheelchair lift can accommodate manual and motorized wheelchairs (max. capacity 500 lbs). Please contact the Museum at 917.492.3333 or info@mcny.org with any questions.