2019 Teaching Social Activism Conference: Building Tomorrow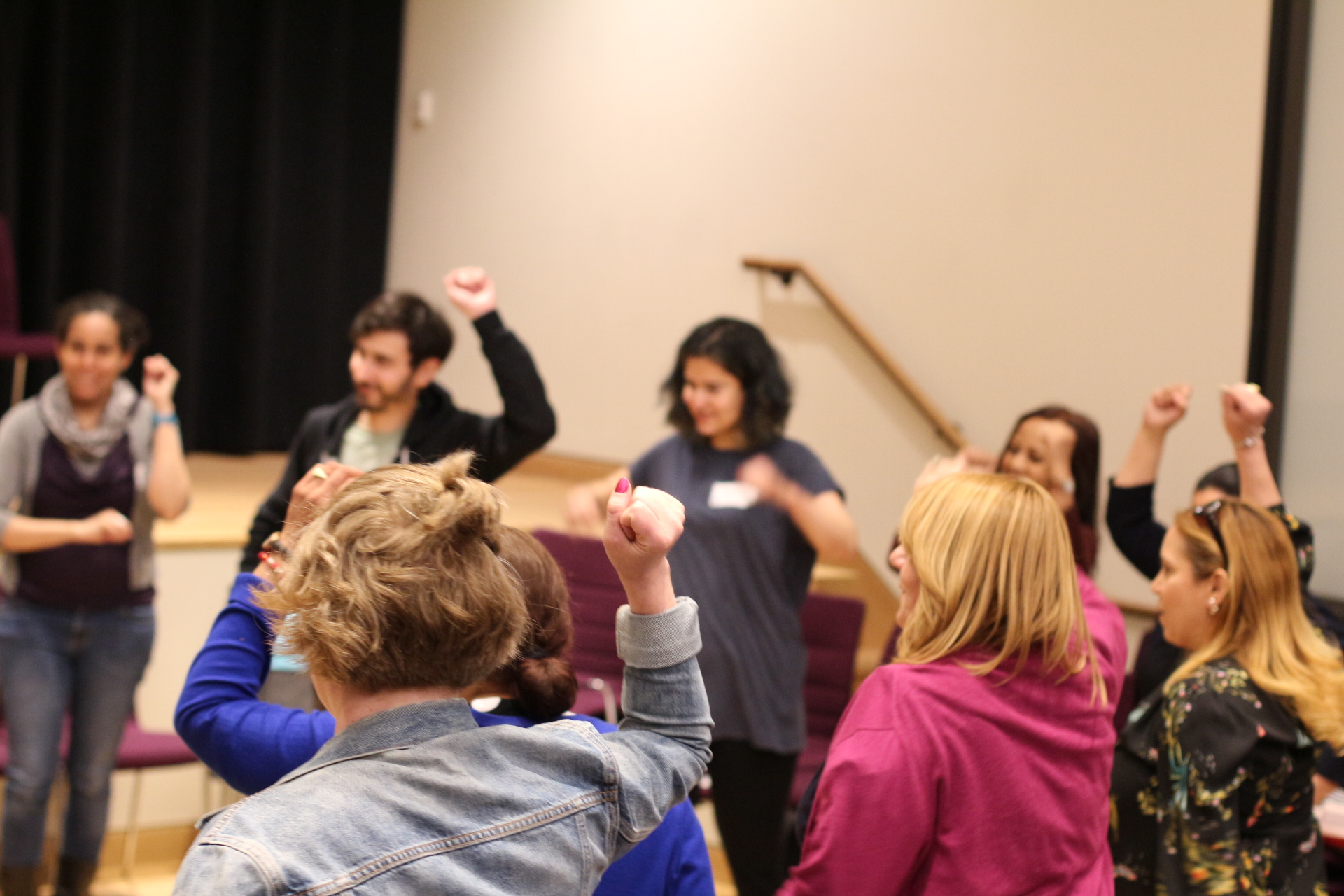 2019 Teaching Social Activism Conference

Theme: Building Tomorrow
Sunday, May 19, 2019
8:30 am–3:30 pm
What strategies can we use to teach about the past, increase awareness of current community and individual needs, and support our students as they use this information to envision the world they want to create? In this free, full-day conference, join educators, youth, and activists to explore the steps we can take today to build equitable futures tomorrow.

We look forward to welcoming you to the Museum of the City of New York for this exciting day made possible by The Puffin Foundation Ltd.
#ActivistNY
Conference Schedule:
Plan your day! Read session descriptions and download the full conference schedule here.
8:30 am: Check-in
9:00 am: Welcome and Keynote Address: Annie Tan, "Confronting Today to Create Our Tomorrow"
10:10 am: Concurrent Sessions I
City of the Future: Teaching a People's History through Imaginative Inquiry

The History of Education for Activist Educators and Students

Creativity, Conversation, Culture: Building an Immigrant Rights Classroom through Art

10 Questions for Young Changemakers

Theatre for Social Change

11:20 am: Concurrent Sessions II
The New Deal's Unintended Legacy: Understanding Historical Roots of Wealth Inequality

Youth Development Thru Youth Involvement: It Worked!

Using Sustainability to Lead Social Change in Schools

Cultivating Tomorrow by Gardening Today

Finding and Making the Space to Teach About Race

12:20 pm: Lunch on own
1:20 pm: Panel Discussion: "Building Equity in Schools: Student Perspectives" with
Teens Take Charge
2:15 pm: Concurrent Sessions III
Building Empathy through Found Object Instruments

Teen Activism: Reading in Action in School Libraries

Teaching Tools for Tomorrow: Maker Education in the 21st Century

Inclusive Employment: Preparing Tomorrow's Workforce

Using Social-Emotional Learning to Jumpstart Institutional Equity Work from the Inside-Out

3:15 pm: Wrap up
3:30 pm: End
About the Teaching Social Activism Conference
The Teaching Social Activism Conference is an annual event at the Museum of the City of New York. Inspired by the content of the Museum's groundbreaking exhibition,Activist New York, this day highlights the best practices for teaching this important subject to students of all ages. Join educators, youth, and scholars for this free, full day of engaging conversations, thought-provoking sessions, and gallery tours exploring the various tools and techniques used to engage students and communities in the history and practice of social change.
CTLE
The Museum is CTLE certified. Participation in the full day of this program provides 5 hours of CTLE credit.
Questions? Reach out to pd@mcny.org.
Free. Seats are limited. Registration is now open.
The Puffin Foundation
Education programs in conjunction with Activist New York are made possible by The Puffin Foundation Ltd.
Activist New York is the inaugural exhibition in The Puffin Foundation Gallery, which is dedicated to the ways in which ordinary New Yorkers have exercised their power to shape the city's and the nation's future.
The Frederick A.O. Schwarz Education Center is endowed by grants from The Thompson Family Foundation Fund, the F.A.O. Schwarz Family Foundation, the William Randolph Hearst Endowment, and other generous donors.