Day-Glo December—A Very 80s Holiday at the Museum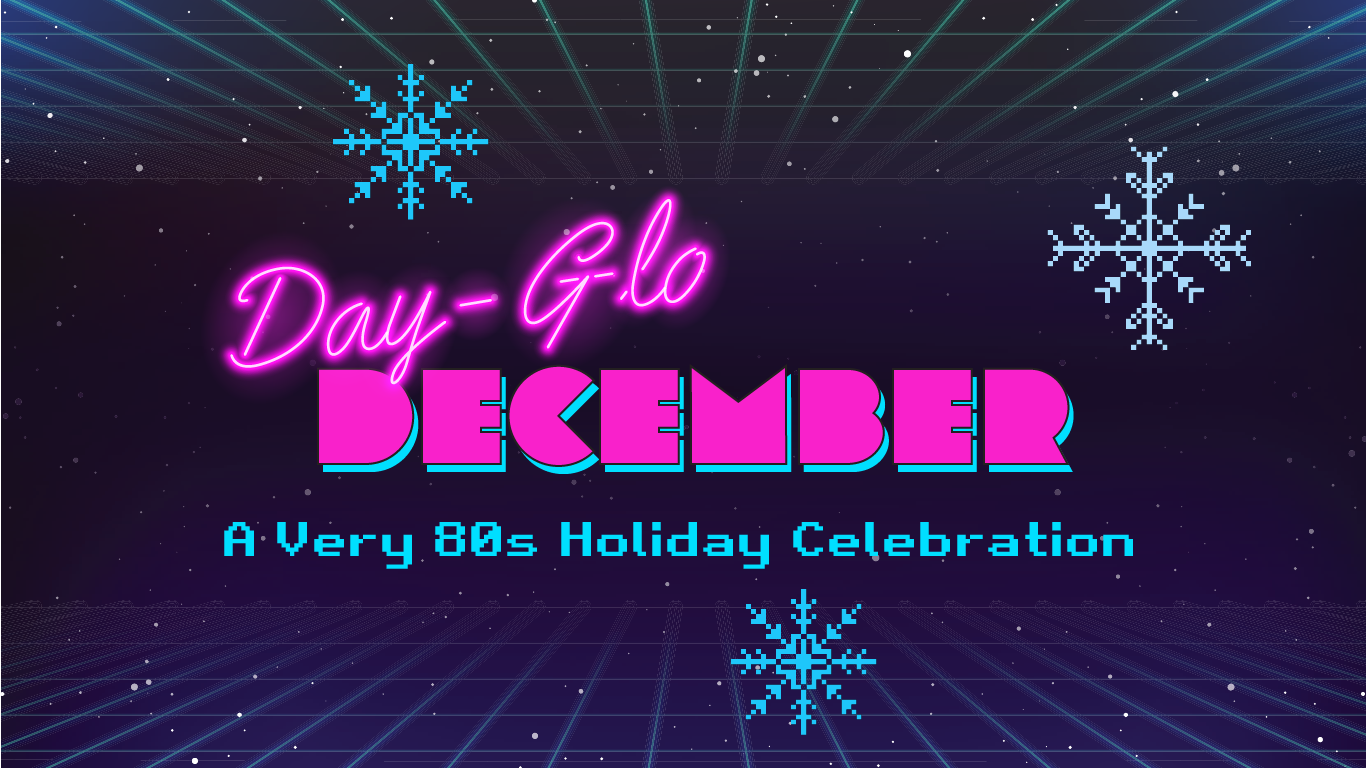 It's a merry and bright December at the Museum of the City of New York. Now through January 2, 2022, travel back in time and spend the afternoon in our '80s arcade inspired by the blockbuster exhibition, New York, New Music: 1980-1986. Plus, it's the perfect time to experience our exhibitions, join a family scavenger hunt, find Holiday gifts in the Museum Shop, and more.
Step inside the Museum and become immersed in Day-Glo December festivities, from a virtual Santa to a retro arcade. The special '80s-inspired holiday activations include:
Lovely Lights:

The days might be getting darker, but you'll need sunglasses as you head up

the stairs towards the Museum's illuminated facade, featuring snowflakes and other festive projected

imagery, as well as two snow people stationed at the door welcoming visitors in.

Ho-Ho-Hologram: A 8-foot virtual interactive Santa experience, powered by PORTL with whom to share wish lists and holiday sentiments.

'80s 

Arcade:

A dedicated neon-saturated arcade room featuring seven vintage video games including Pac-Man, Mortal Kombat, and more – no tokens or quarters needed! 

Museum-wide Scavenger Hunt:  Flashback to the 80s this holiday season and explore the whole Museum with interactive, age-specific scavenger hunts for kids ages 3 and older. These totally tubular activities are free with admission—download them below or pick one up at the door when you arrive! Once you complete the hunt, be sure to check in with staff to get a Day-Glo-themed prize. 
Filter, in: A newly launched Instagram filter to further immerse you in the '80s vibe. Scan the QR code or click here to try it using your phone or mobile device. (You will need to be on a phone or mobile device to access this filter.) 
Hours
Friday–Sunday, 10am-6pm
Holiday Schedule:
The Museum is open 10am-6pm on December 17 through 24 and December 26 through 31.
The Museum will be open Sunday. January 2, 2022.
Closed Thanksgiving Day, Christmas Day, and New Year's Day.