POSTPONED: New Labor in New York Now
When:
Wednesday, May 22, 6:30pm – 8:30pm
Price:
Free, pre-registration required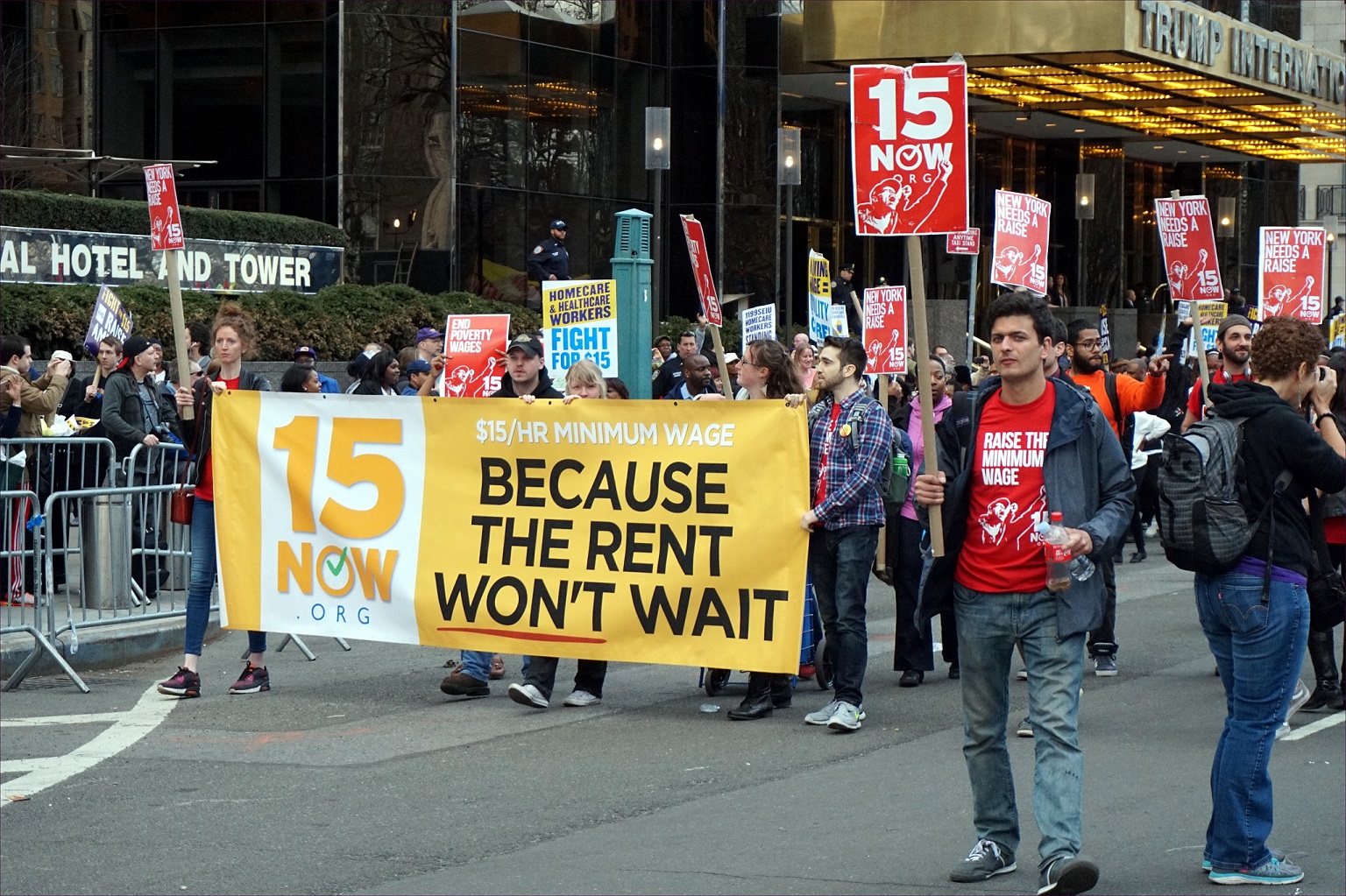 Due to unavoidable circumstances, this program will be rescheduled to a new date. Please check back for details.
Free! How are the city's tens of thousands of non-unionized workers -- from taxi and Uber drivers, to nannies and cleaners, to Starbucks employees and many others -- organizing to protect themselves from punishing economic realities?  Three dynamic new labor leaders report from the front lines of their movements to advocate for the workers who literally make this town run. This program accompanies our new exhibition, City of Workers, City of Struggle: How Labor Movements Changed New York. 

Speakers:
Bhairavi Desai is the founder and executive director of the New York Taxi Workers Alliance (NYTWA). Born in Gujarat, India, she founded the NYTWA in 1998, which now represents more than 21,000 city taxi drivers. Desai previously worked at Manavi, the South Asian women's organization in New Jersey that worked with victims of domestic violence. 

Allison Julien is a founding member of the National Domestic Workers Alliance (NDWA) in 2007. For over a decade Julien organized domestic workers in NYC. She was a key leader in the six-year campaign for the New York Domestic Workers Bill of Rights, that resulted in a successful, historic passage in 2010. Currently she is the Lead Organizer with NDWA's initiative We Dream in Black focused on organizing black domestic workers.

Michelle Miller is the co-founder of Coworker.org, a platform for worker voices. Coworker.org has catalyzed the growth of global employee networks who've won paid parental leave at Netflix, scheduling reform at Starbucks, and changes to Google's code of conduct. In 2015, Miller was proud to join President Barack Obama as co-moderator of the first-ever digital Town Hall on Worker Voice.

Ed Ott (moderator) has 50 years of experience in the labor movement. He formerly served as Executive Director of the New York City Central Labor Council, which represents 1.3 million trade unionists. Ott began his career as a union organizer, served as a local union officer, and later as the political director for several large labor organizations. He is the co-author with Ruth Milkman of New Labor in New York: Precarious Workers and the Future of the Labor Movement (Cornell University Press, 2014).
Free, pre-registration required.
Accessibility: Assistive listening devices are available and our auditorium wheelchair lift can accommodate manual and motorized wheelchairs (max. capacity 500 lbs). Please contact the Museum at 917.492.3333 or info@mcny.org with any questions.
Supporters
City of Workers, City of Struggle and its associated programs are made possible by The Puffin Foundation, Ltd.
City of Workers, City of Struggle is presented in collaboration with the Kheel Center at the School of Industrial and Labor Relations at Cornell University and the Tamiment Library & Robert F. Wagner Labor Archives at NYU.