Past Event: Unexpected Pairings: Cider & Kimchi
When:
Wednesday, September 12, 7:00pm – 8:30pm
Price:
$25 General Admission | $20 for Museum Members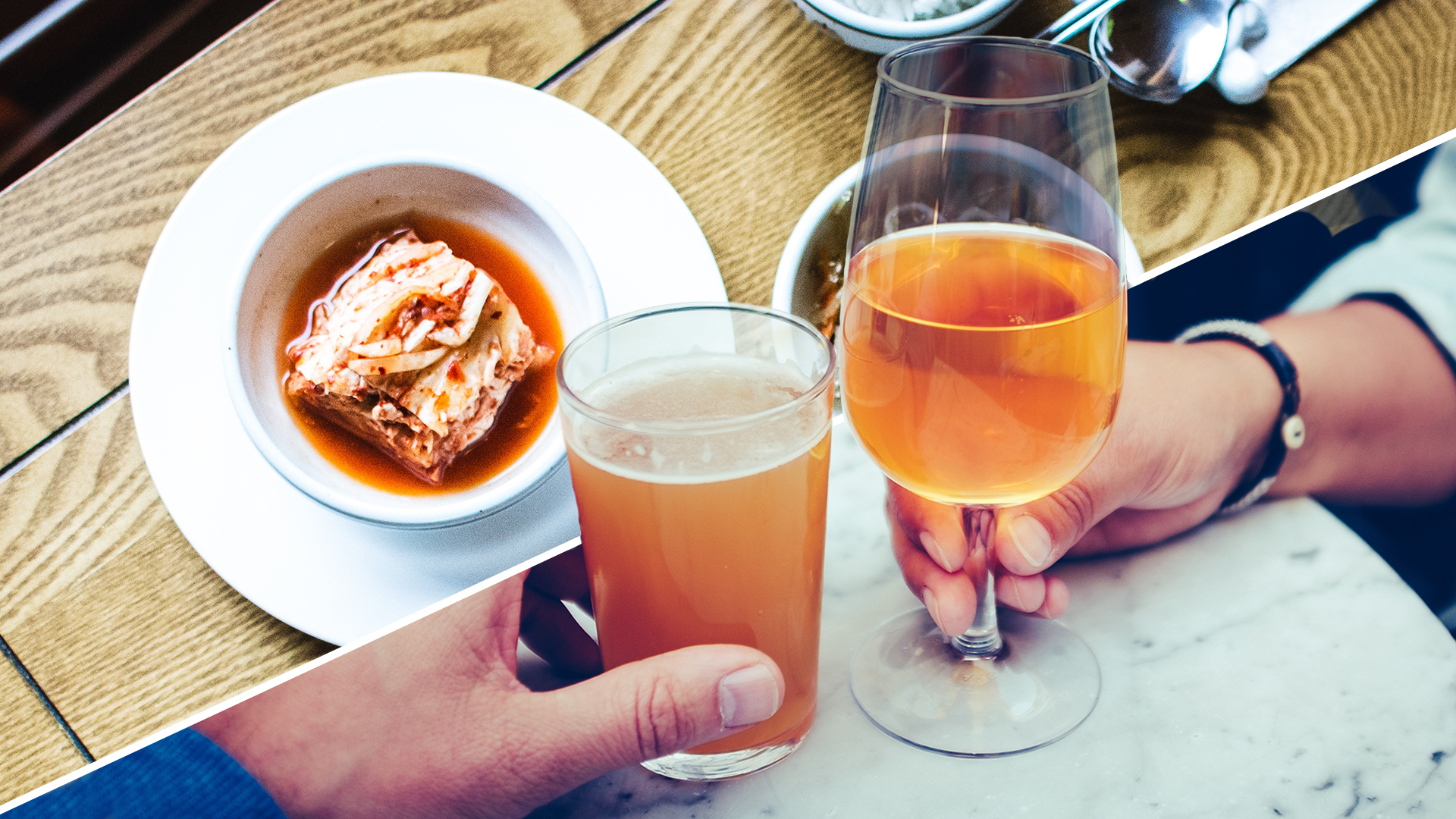 Please note that online ticket sales for this program have now closed. There will be a standby line for any tickets that may become available on a first come, first served basis. They will cost $30 for general admission and $25 for Museum Members. Admission, however, is not guaranteed. 
Please note that there will be no after-hour exhibition viewings.
Inspired by the age-old practice of fermentation, try an unusual pairing produced here in New York State: cider and kimchi.
While cultures around the world have relied on fermentation to prevent food from spoiling as far back as 6000 B.C., in the United States today the practice is rare. Join Alex Wilson, co-founder of Wayside Cider, and Madalyn Warren, owner of Kimchee Harvest, for a conversation about how they are reintroducing New Yorkers to this ancient craft. Cider expert Daniel Pucci, New York's own "pommelier," moderates as Wilson and Warren share their products, cider made from fermented fruit, and kimchi, a traditional Korean side dish made from lacto-fermented seasonal vegetables like napa cabbage and Korean radishes.
After the conversation, join us for a tasting of three cider samples from Wayside Cider and three kimchi samples from Kimchee Harvest, as well as a live jazz performance by the James Ohn Trio outside on the Museum's Terrace.

Part of our new series Unexpected Pairings, in which New York's most adventurous brewers and distillers share their craft and pair their drinks with distinctive local bites. To view all of the programs in the series, click here.

About the Speakers:
Madalyn Warren is a farmer and an owner of East Branch Farms in upstate New York. In 2017, she and her sister began selling their homemade kimchi under the name Kimchee Harvest. They now sell their kimchi at local farmers markets, restaurants, and online. 
Alex Wilson and Irene Hussey are co-founders of Wayside Cider. They produce three kinds of modern American ciders that use apples from wild and abandon homestead trees in the Catskills. Wilson and Hussey formed Wayside Cider in 2014 and opened a taproom in Andes, NY.  

Daniel Pucci (moderator), originally a sommelier selling wine for Eataly and Otto, Pucci shifted his focus in 2015 to cider to become a "pommelier." He was the first cider director at Wassail, the former cider-focused bar and restaurant on the Lower East Side.
$25 General Admission | $20 for Museum Members
21+ event, includes Museum admission
Members: To receive your discount, click on the "Buy Tickets" button above, then sign in to your account on the ticketing page.
Groups of 10 or more get discounts; contact us at programs@mcny.org or 917.492.3395.