Past Event: Call Me Madam
When:
Monday, January 14, 2019, 7:00pm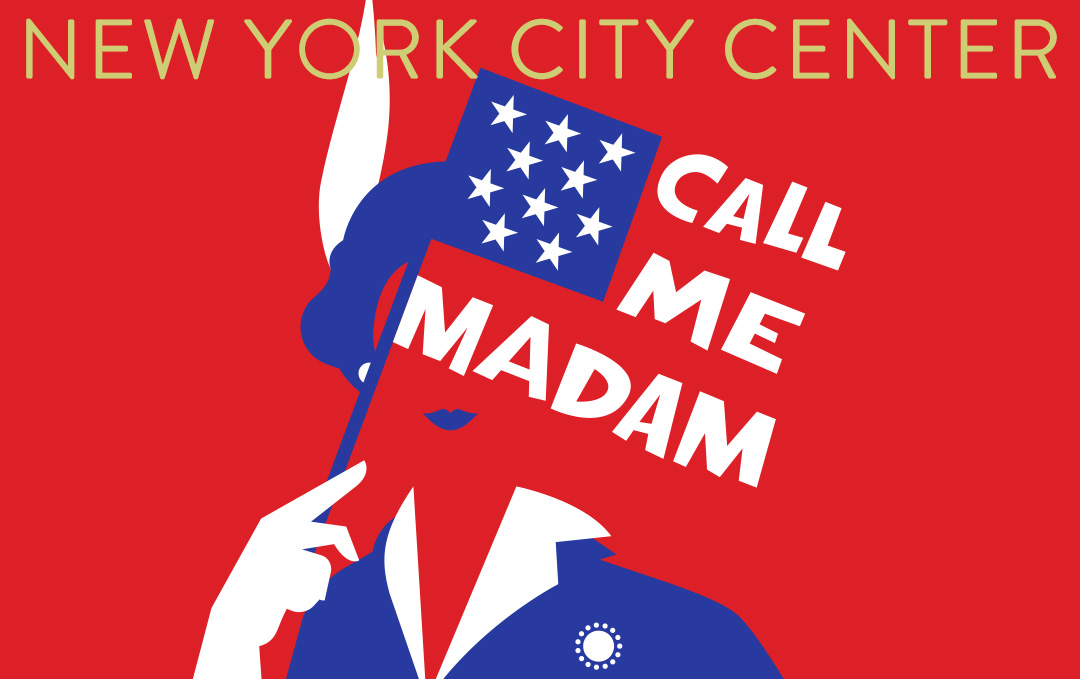 Broadway has long been political, even before Hamilton made headlines. Inspired by City Center's production of Call Me Madam, a political satire that follows a brassy ambassador for the fictional European nation of Lichtenberg, join us for a conversation with director Casey Hushion and musical theater librettist John Weidman about how, despite their mild reputation, musicals can get political. Garrett Eisler, critic and professor at The New School, moderates.

Featuring live performances of three songs from the show!
Co-presented with New York City Center, this is the first event in our series, Encores! Behind the Curtain @ MCNY. To view all the programs in the series, click here.
Wine and beer will be available for purchase before the program, from 6:00 - 7:00 pm.
Performances of Call Me Madam will be taking place at City Center from February 6-10, 2019. For more information, click here. 
About the Speakers:
Casey Hushion is currently the associate director of The Prom, the resident director of Mean Girls, and the director of City Center's Call Me Madam. Other Broadway credits as associate/assistant director include Disney's Aladdin, Elf (2012, 2010), In The Heights (Broadway/National Tour), The Drowsy Chaperone (Broadway/National Tour/West End), To Be or Not To Be (Manhattan Theatre Club), and Good Vibrations.

John Weidman has written the books for a wide variety of musicals, among them Pacific Overtures, Assassins, and Road Show, all with scores by Stephen Sondheim; Contact, co-created with director/choreographer Susan Stroman; and a new book, co-authored with Timothy Crouse, for the Lincoln Center/Roundabout/National Theatre revivals of Cole Porter's Anything Goes. In 1986, he began writing for Sesame Street, receiving more than a dozen Emmy Awards for Outstanding Writing for a Children's Program.
Garrett Eisler (moderator) teaches theater history at The New School and in Brooklyn College's graduate theater program. He has served as a freelance critic for The Village Voice and Time Out New York and published widely in academic journals, including Studies in Musical Theater and the Eugene O'Neill Review. His writing also appears in the Grove Dictionary of American Music and the Oxford Handbook of Sondheim Studies.
Our Partner
Encores! Behind the Curtain @ MCNY is presented in conjunction with New York City Center's 75th Anniversary Season.