NYC Champions & Change Makers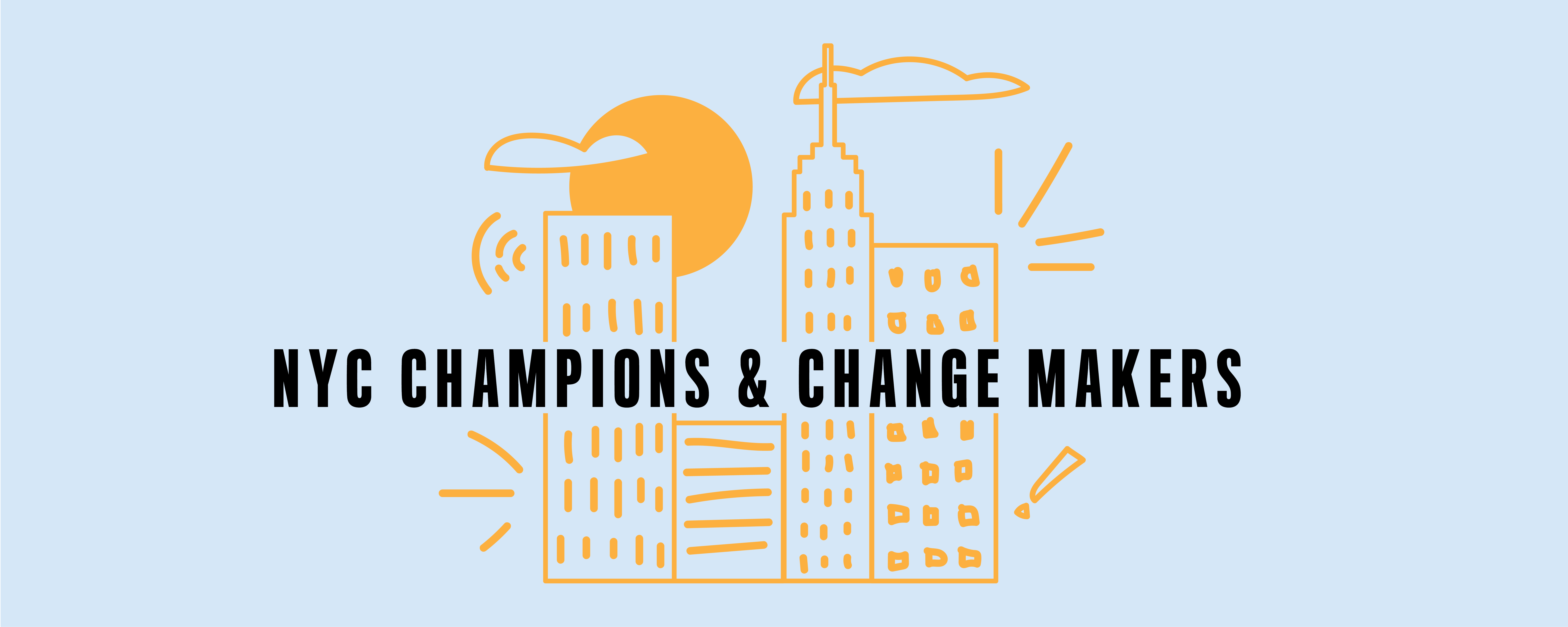 Join us at 6 pm on Wednesday, June 10th, as we pay tribute to the countless acts of heroism – great and small – across the five boroughs while shining a light on the way New Yorkers have historically persevered no matter the circumstances.
Tune in as these champions and change makers share their stories of heroism, resilience, and community. This evening will begin with a live welcome from the Museum's Director, followed by special guest appearances and end with a group clap out for New York's front-line workers at 7 pm. 
This fundraising event will be taking place virtually and a public link will be made available on Wednesday, June 10th. 
---

Support the Museum
Give now to the Museum of the City of New York. Your support will ensure the Museum continues its legacy as the chronicler of New York's history and a beacon of its determination through our exhibitions, collection, education center, and public programs. 
$25,000 - One Hundred Years Sponsor: Enable the Museum of the City of New York to continue to chronicle New York City's determination and resiliency, and those who rise to meet its challenges for another 100 years
$10,000 - New York Education Sponsor: Enable the Museum to continue providing educational experiences to students, teachers, and families with lesson plans along with virtual field trips and workshops like Saturday Academy
$5,000 – New York Collector Sponsor: Enable the Museum to continue to grow its collections of 750,000 objects that celebrate and document the city's past, present, and future through photographs, costumes, paintings, sculpture, and theatrical memorabilia
$2,500 - New York Community Sponsor: Enable the Museum to continue connecting the community through various Public Programs that explore the qualities that define New York
$1,000 - New York Culture Sponsor: Enable the Museum to continue keeping New York City's culture alive and thriving after this crisis with local events like Uptown Bounce and Museum Mile
---

Nominate A New Yorker
Who is making a difference in your community during the COVID-19 crisis? You know the champions and change makers across the five boroughs right now. Share them with us and help us preserve their stories at the Museum. We are working with a committee of New Yorkers to select and share the stories of these change makers, at this event, online across our social channels, and in our space when the Museum reopens to the public.
---

Our Sponsors
---
For more information, please contact: