Contagious Cities New York
Ongoing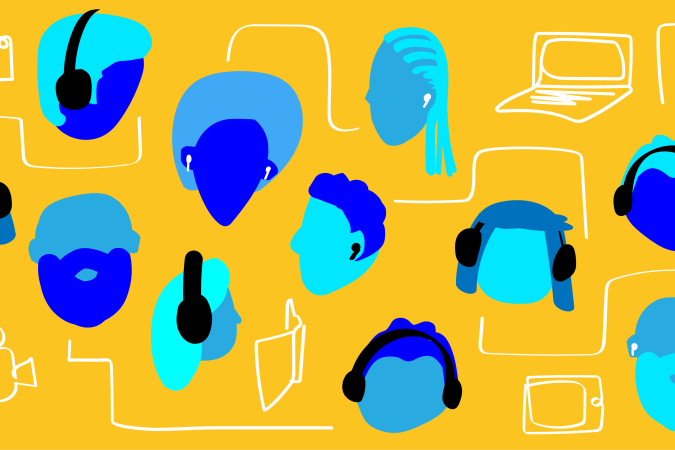 Back to Exhibitions
Cities bring people – and germs – together. Contagious Cities New York is part of a major international cultural project exploring the outcomes of this cohabitation, and the fascinating relationship between microbes, migration and the metropolis. Contagious Cities is being staged in Hong Kong and Geneva, as well as New York by Wellcome Trust, a global charitable foundation which aims to improve health for everyone by helping great ideas to thrive.
Combining different perspectives and expertise, partners in the Contagious Cities New York project include Museum of the City of New York, The New York Academy of Medicine, The Tenement Museum, New York Public Library, Brooklyn Historical Society, and Graduate Center of the City of New York. Together with Wellcome, these partner organizations will co-produce exhibitions, interactive experiences, artist residencies, events, broadcasts and more throughout the city – all designed to spark local conversations around the global challenges of epidemic preparedness.
The Museum of the City of New York
The Museum of the City of New York fosters understanding of the distinctive nature of urban life in the world's most influential metropolis. It engages visitors by celebrating, documenting, and interpreting the city's past, present, and future.
The New York Academy of Medicine
Established in 1847, The New York Academy of Medicine is dedicated to ensuring everyone has the opportunity to live a healthy life.
The Tenement Museum
The Tenement Museum, one of New York's preeminent historical and education institutions, tells the uniquely American stories of immigrants, migrants, and refugees in the ongoing creation of the United States.
New York Public Library
The New York Public Library is a free provider of education and information for the people of New York and beyond.

Brooklyn Historical Society
Brooklyn Historical Society connects the past to the present and makes the vibrant history of Brooklyn tangible, relevant, and meaningful for today's diverse communities, and for generations to come.
The Graduate Center of the City University of New York
The Graduate Center of The City University of New York (CUNY) is a leader in public graduate education devoted to enhancing the public good through pioneering research, serious learning, and reasoned debate. The Graduate Center offers ambitious students more than 40 doctoral and master's programs of the highest caliber, taught by top faculty from throughout CUNY — the nation's largest public urban university.