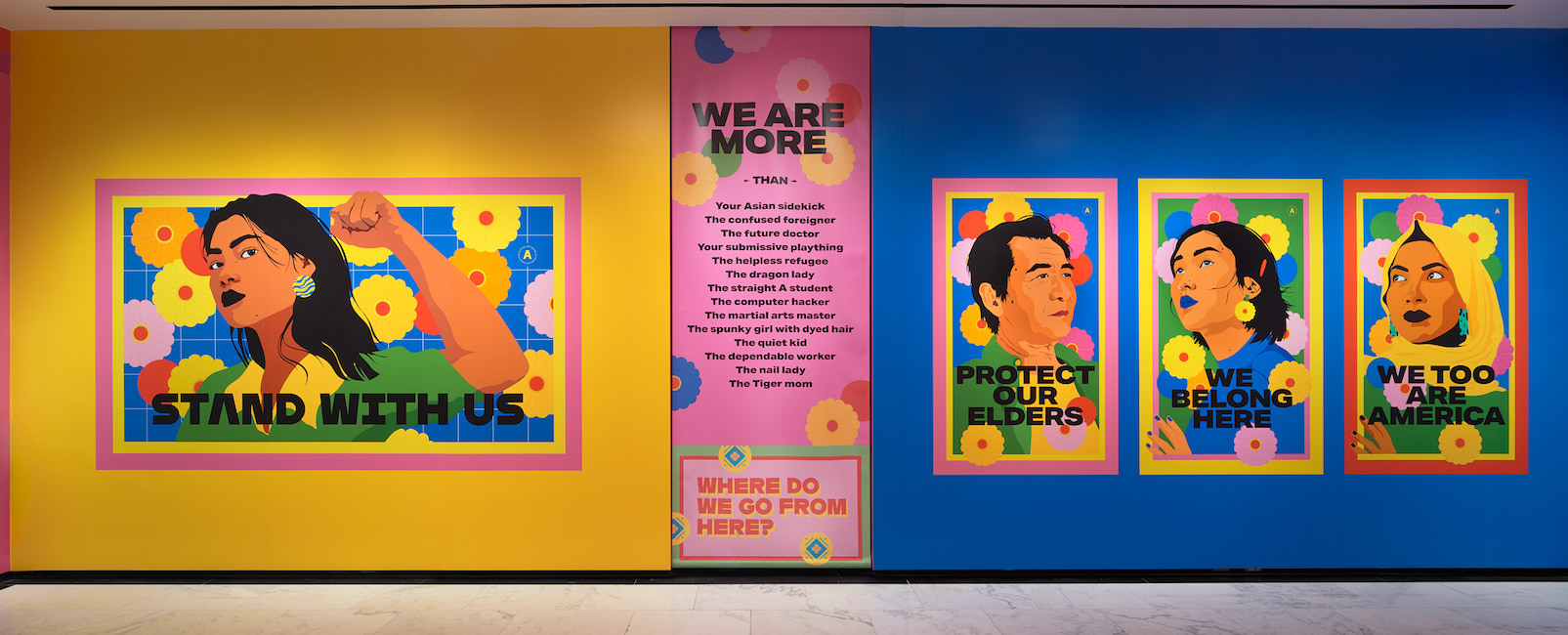 This May, the Museum of the City of New York is pleased to celebrate Asian American Pacific Islander (AAPI) heritage month. We hope to see you at the Museum to experience our exhibitions and take part in one of our dynamic events featured below. 



What's On View:
Raise Your Voice: An Art Installation by Amanda Phingbodhipakkiya — an immersive installation by Brooklyn-based artist Amanda Phingbodhipakkiya. The project mixes selections from the public art campaign "We Are More," which depicted the resiliency of New York's Asian American and Pacific Islander community, with original artwork of activists and allies Yuri Kochiyama and Malcolm X. Installed adjacent to the ongoing exhibition, Activist New York, Raise Your Voice poses a series of questions and invites audiences to engage their own powers of advocacy and activism.  

Activist New York  — This ongoing exhibition, now entering its tenth year, highlights the ways in which New Yorkers have banded together on issues as diverse as civil rights, wages, sexual orientation, and religious freedom. Now featuring a just-opened section on the Chinese Hand Laundry Alliance. 

What To Do:
---

Engage With Us From Anywhere!
Explore this selection of digital content that highlights the voices of some of the journalists, photographers, and members of the Asian American community in NYC.
A Close Reading Series:
Filmed in conjunction with the exhibition Interior Lives: Contemporary Photographs of Chinese New Yorkers (previously on view at the Museum from October 2018–March 2019), photographers discuss their work and their experiences documenting the lives of Chinese New Yorkers.

View the full series
Podcast Highlights
| | |
| --- | --- |
| |  In episode 14 of Your Hometown, the Museum's podcast about growing   up in and around NYC, Chef Priyanka Naik tells her New York story.   The self-taught vegan cook, Food Network champion, social media   influencer, and author of the cookbook, The Modern Tiffin grew up in   Staten Island. |
| |  In episode 18 of our Your Hometown podcast, hear from journalist Sewell   Chan who has worked for the L.A. Times, The New York Times, and The   Washington Post. Now editor-in-chief of The Texas Tribune, Chan talks   about growing up in an immigrant family in the outer boroughs of New   York City, where his father drove a taxicab. |
New Hours!
Thursday, 10am–9pm, Friday–Monday, 10am–5pm