Past Event: From "On the Town" to "Naked City": Films of 1940s New York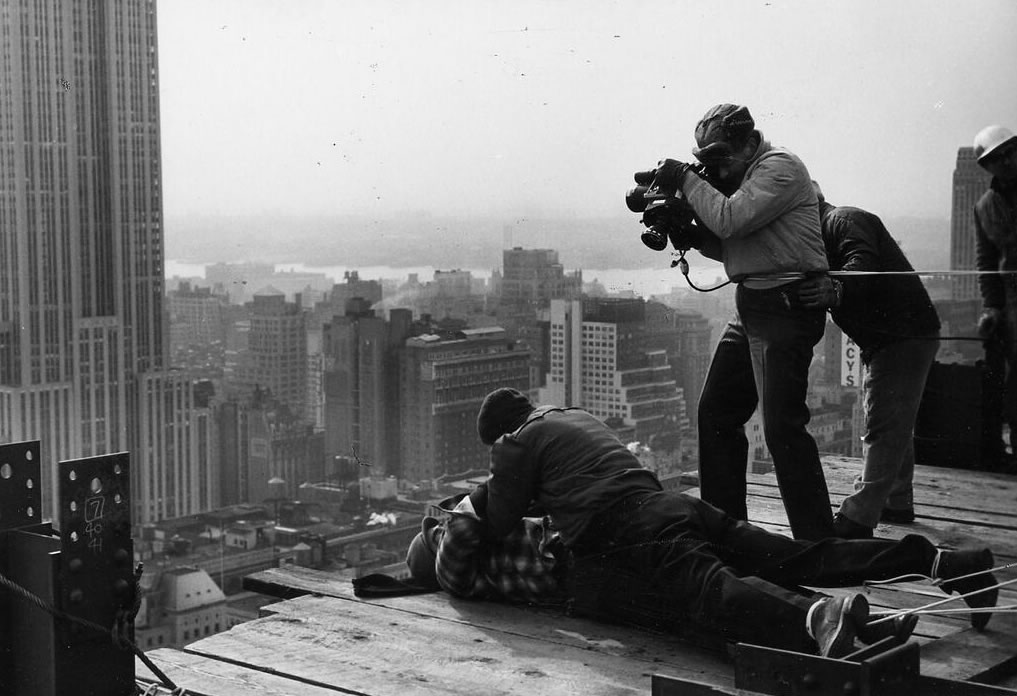 Join a special illustrated talk by architect, author, and Emmy Award-winning filmmaker James Sanders. Using rare and unusual production images and clips from several feature films, Sanders will explore the revolutionary moment of the late 1940s—when, for the first time since the silent era, moviemakers returned to the sidewalks of New York.  Looking at titles ranging from "The Naked City" to "On the Town," "House on 92nd Street" and "The Lost Weekend," Mr. Sanders will explore how gifted film directors overcame a host of unprecedented production challenges to turn real urban settings into memorable film locations—and the profound revelations about the city's physical and social landscape that emerged as a result.
Presented in conjunction with our new exhibition, A City Seen: Todd Webb's Post War New York, 1945-1960. 
James Sanders is the Principal of James Sanders + Associates and is an author, filmmaker, and internationally recognized architect. Sanders is the co-creator the Museum of the City of New York's award-winning short documentary Timescapes with Jake Barton of Local Projects. Other projects include New York: A Documentary Film, an eight-part PBS series and winner of two Emmy Awards, and New York: An Illustrated History.  His books Celluloid Skyline: New York and the Movies and Scenes from the City: Filmmaking in New York explore filmmaking in New York City.  His writing has appeared in The New York Times, The Los Angeles Times, Vanity Fair, Architectural Record and elsewhere. Sanders sits on the Advisory Council of the AIA's Center to Architecture, the board of the Skyscraper Museum, and he is the director of the Center for Urban Experience. He was awarded a John Simon Guggenheim Fellowship for research in the experience of cities in 2006.     
$20 for adults | $15 for seniors, students & educators (with ID) | $10 for Museum members. Includes Museum admission.
Attention, Members, to receive your discount, click on the "Buy Tickets" button above, then sign in to your account on the ticketing page.
Groups of 10 or more get discounts and priority seating, email or call us at programs@mcny.org or 917-492-3395.
Promotional Partners
Thanks to the American Society of Media Photographers.