Past Event: On the Front Lines of Reproductive Rights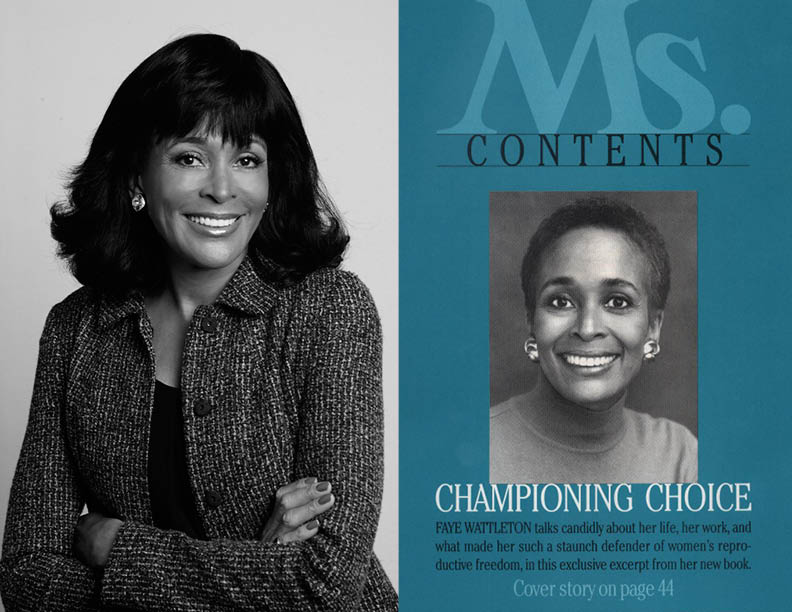 You can watch a recording of this talk here!
Please note this program takes place here at the Museum of the City of New York at 1220 Fifth Avenue.
This event is now at capacity and registration is closed. Seating for ticket holders will be on a first come, first served basis. Latecomers may be seated in a separate overflow theater to watch a simultaneous broadcast of the program.

For those who didn't register but would still like to attend, there will be a wait list starting at 5:45 pm on the evening of the event. Any additional seats either in the auditorium or overflow theater will be released at 6:30 pm in the order the names were received. You must be physically present when your name is called or your place will be forfeited. We do not guarantee that any seats will become available.
Free! As the first African American (and the first woman) to lead the Planned Parenthood Federation of America since Margaret Sanger founded the organization, Faye Wattleton has played a crucial role in defining our national debate over sex education, contraception, and abortion. In the second program in our series Who Controls Women's Health?: A Century of Struggle, Wattleton sits down with Marcela Micucci, a scholar of women's history and gender, to discuss the fraught history of women's access to birth control and the role of Planned Parenthood in debates over female reproductive autonomy.
Who Controls Women's Health?: A Century of Struggle is a free, three-part talk series that examines key battles over women's ability to control their bodies, health choices, and fertility. It is developed in collaboration with the New York Academy of Medicine and supported by a grant from the Humanities New York. To view all programs in this series, click here.
About the Speakers:
Faye Wattleton served as president of the Planned Parenthood Federation of America from 1978 to 1992. She is the author of a memoir, Life on the Line (1998), and now serves as a Managing Director with Alvarez & Marsal in New York.
Marcela Micucci is the Andrew W. Mellon post-doctoral curatorial fellow at the Museum of the City of New York. She received her Ph.D. in U.S. History from Binghamton University, where she specialized in nineteenth-century women and gender history.
This event is free and open to the public but pre-registration is encouraged.
Includes Museum admission.
Assistive listening devices are available during our events. Our auditorium can accommodate manual wheelchairs, however, our wheelchair lift cannot currently accommodate electric or motorized wheelchairs. Please contact the Public Programs Department at 917.492.3395 or programs@mcny.org with any questions or concerns.