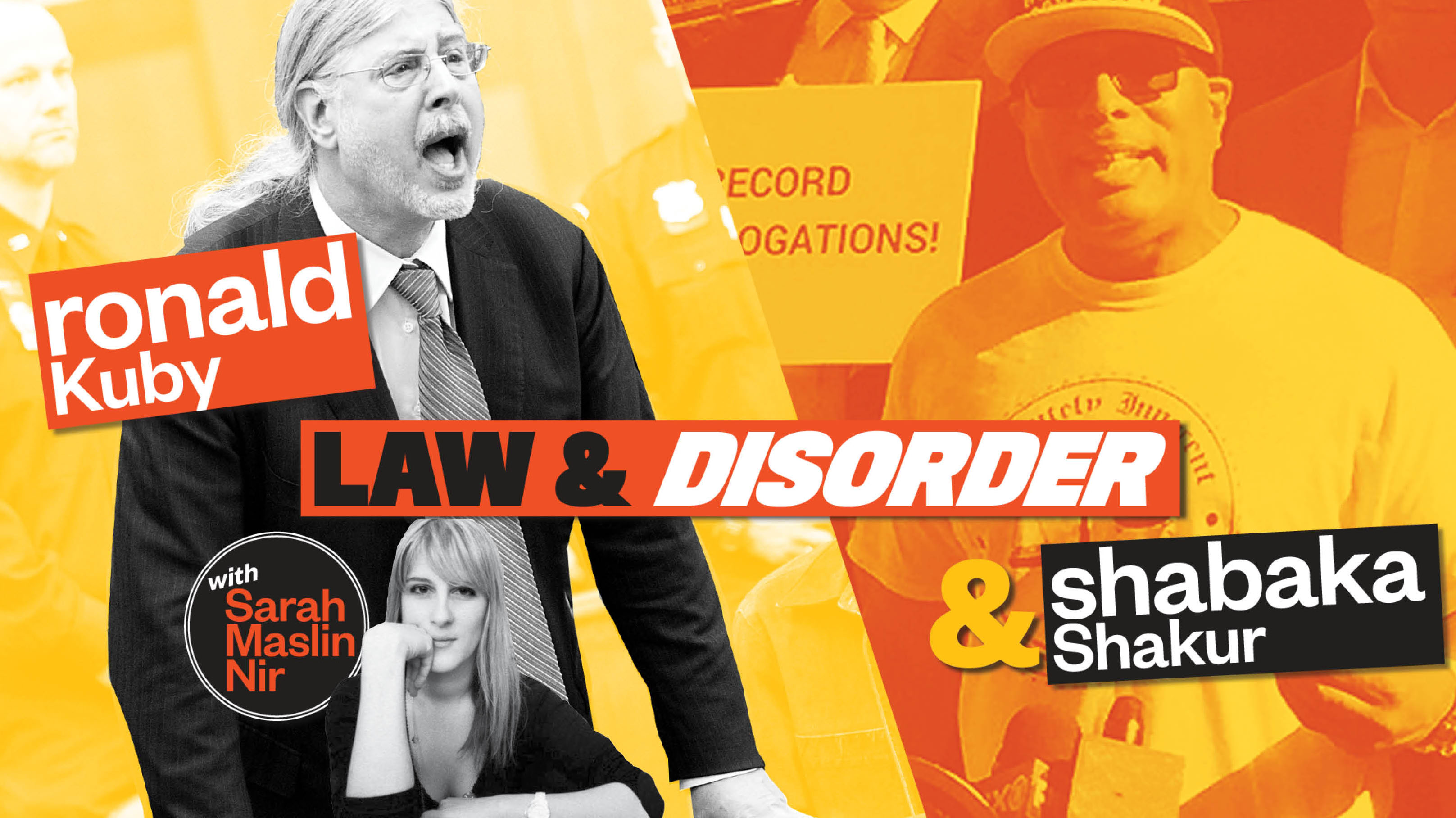 Defense attorney Ronald Kuby and former prisoner, now paralegal Shabaka Shakur discuss Shakur's wrongful murder conviction and 27-year imprisonment – and interrogate a flawed justice system.
Please note that the start time of this program has changed from 6:30 pm to 7:00 pm.
6:30 pm: Doors to the auditorium, Ronay Menschel Hall, on the Museum's Ground Floor open
7:00 pm: The program begins
8:15 - 8:45 pm: Join us for a reception following the event in the Museum's Rotunda
Only in New York is a new conversation series in which New York Times journalist Sarah Maslin Nir brings together two New Yorkers from different worlds to explore key questions about the city's identity, culture, and history.
Reception to follow the program. 
About the Speakers
From the time Ronald Kuby was expelled from middle school in 1970 for publishing an underground newspaper until today, Kuby has taken pride in being a general pain in the ass to whatever powers that be. Kuby graduated from Cornell Law School in 1983 and now runs his own law firm in New York City specializing in criminal defense and civil rights. He successfully fought for the release of Shabaka Shakur from state prison in 2015.
Shabaka Shakur was imprisoned for more than 27 years for a double murder that he did not commit due to a detective's fabricated testimony. While incarcerated upstate at the Shawagunk Correctional Facility, Shakur spent much of his time in the prison library, earning a college degree and working on his own appeal and those of his fellow inmates. He now works as a paralegal at Ronald Kuby's law office in New York City. 

Sarah Maslin Nir is a native New Yorker and a reporter for The New York Times best known for her report on the working conditions of nail salon workers, for which she was a finalist for the 2016 Pulitzer Prize. A graduate of the Brearley School, Columbia University, and the Columbia University School of Journalism, where she received her masters, she was also The New York Times' nightlife correspondent, covering 252 parties in 18 months.

This program is sponsored by The New School Urban Studies Program and the Innocence Project. 
$25 for adults | $20 for seniors, students & educators (with ID) | $15 for Museum members. Includes Museum admission.
Watch this trailer to see other upcoming events in this series
Members: to receive your discount, click on the "Buy Tickets" button above, then sign in to your account on the ticketing page.
Groups of 10 or more get discounts and priority seating. Email or call us at programs@mcny.org or 917-492-3395.